August 31, 2022, I boarded a plane in Toronto, my home for the last 33 years, and headed to Venezia, in order to begin my 4-month internship at Venezia FC and officially kick-start my career in the football industry. After living in Canada for so many years, moving to Venezia was definitely a cultural shock and a truly once in a lifetime experience that I will never forget.
You never really know what to expect when you embark on a journey like this. Everything is new. Different people, different language, different lifestyle, even different timezone, but what was waiting for me here in Venezia was something incredibly special. Putting aside, for now, the fact that Venezia FC is located in one of the most iconic cities in the world, it currently participates in the Italian Serie B (2nd tier of Italian football), and is among the most multicultural clubs in Italy. American-based ownership group, players and staff from across the globe, it really was a perfect situation to find myself in.
My internship originally started in the Match-Day and Venue Operations Team. Here, the team and I were responsible for all match day related activities, including ticketing, coordinating with corporate sponsors, and hospitality. We were also tasked with the responsibility of several initiatives, ones that connected our club with our fan base, and brought more people to the games.
After about 6 weeks, I was able to sit down with one of the directors at the club and have an open and honest conversation about what I wanted to get out of this internship. I cannot even begin to explain how incredible this was, there aren't too many work environments I can think of that would have allowed me this opportunity. That conversation eventually led me to Scouting and Analysis.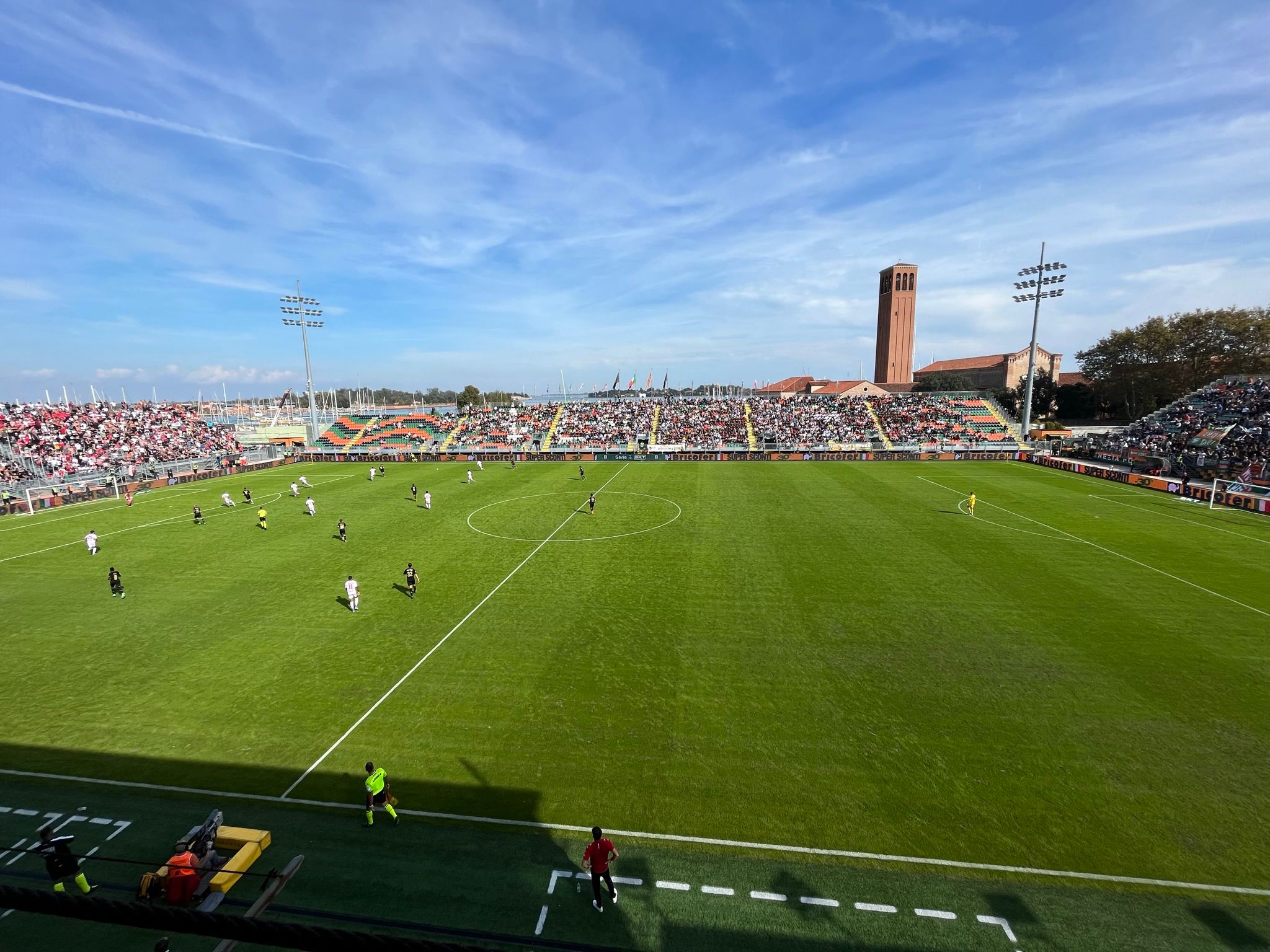 The last couple of months have been an absolute dream. I had the opportunity to work closely with both our Sporting Director and Technical Director, learn how to use various scouting programs, travel and watch a number of interesting players and games, and get a better understanding of the day-to-day behind the scenes of the first team. The knowledge I have obtained is invaluable, and I could not be more grateful to Venezia FC for giving me this once in a lifetime experience.
I do not know what the future holds, but I know that I will be better prepared for it, thanks to my internship with Venezia. One of the main reasons I ultimately chose the Professional Masters Program at The FBA is because of the internship opportunity, I definitely made the right choice. I will forever be grateful to The FBA, without them I would not, and could not, be where I am today!
____
Gianleonardo is a 10th Edition Candidate of The FBA's Professional Master in Football Business. He can be contacted via LinkedIn.
Venezia FC has joined The FBA Family in July 2021 and have been a great collaborator since then, providing internship opportunities to our Candidates and receiving Student Business Projects.