Created for people who want to pursue a career in the football industry, The FBA offers a Professional Master in Football Business which is a 12-month program with two different intakes each year.
By focusing on the 3 main business tools of today: Knowledge, Experience, and Network, FBA Candidates are immersed in a practical way, learning and interacting with industry experts all the time. This ensures they are better prepared to address the different challenges and opportunities that exist, while helping them to secure a job after Graduation.
At The FBA, we embark on a careful selection process that ensures the high quality of FBA Candidates who, apart from being passionate about football, are committed to our mission and want to become positive key players in the current and future development of the football industry worldwide.
Our Degree is recognized by the football industry thanks to, amongst other things, our Experts – all of whom have developed successful and impactful careers in renowned football-related organizations around the world. All of our Experts have been carefully selected to ensure they possess a great wealth of experience, and know how to convey the realities, challenges, and needs of the football industry to our Candidates. More than professors, they are experts in the football industry.
In the words of many of our Alumni: being part of The FBA Family is life-changing.
At The FBA we put all our efforts in supporting our Candidates to land a job in the football industry. By providing an exclusive career platform and assistance to our Alumni, we are very proud to witness that 91% of them get a job – on average – 3 months after graduation.
The degree is a Professional Master in Football Business and is worth 60 ECTS credits.
The FBA's assignments are graded following the Swiss grading system, which goes from 1 to 6 (6 being outstanding and the minimum to pass being 4). In each module, there are 5 to 6 courses and for each of them Candidates will have at least 1 final assignment and for some an intermediate assignment. To pass each module they need a minimum average grade of 4.
In order to deliver the best football business leaders of tomorrow, we believe it is essential for our Candidates to gain knowledge of the football industry across all three dimensions:
FBA MASTER DEGREE
OVERVIEW
PROFESSIONAL MASTER DEGREE
3 MONTHS GUARANTEED INTERNSHIP
JOIN US IN
MARCH


OR IN

SEPTEMBER 2024

EDITIONS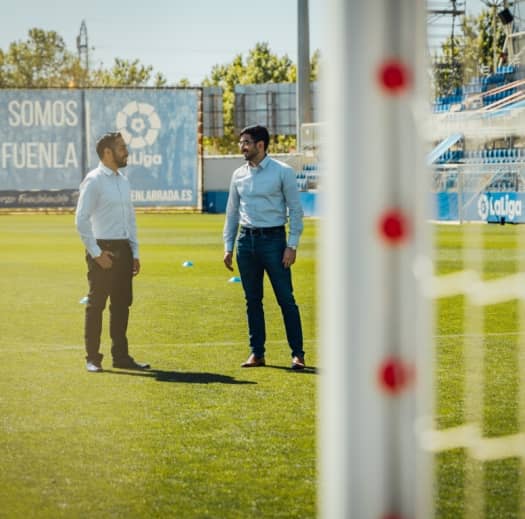 At The Football Business Academy, we take pride in being the only football related educational institution which is able to offer Candidates guaranteed internships at renowned football-related organizations. After analyzing the different needs and interests of our Candidates and Partners, we carefully identify the best synergies in order to propose and facilitate mutually beneficial opportunities.