LEARN MORE ABOUT

OUR PROGRAMS
The FBA is leading the fascinating world of football business education through different programs with the goal of accelerating the professionalization of the football industry and contributing to its good development and rise over the upcoming years.
PROFESSIONAL
MASTER IN FOOTBALL BUSINESS
Created for people who want to break into the football world, our 12-month Professional Master in Football Business provides all the necessary tools to succeed in this passionate and dynamic industry.  Divided into 4 Modules, our Program's main objective is to prepare our Candidates for a successful entry into the football ecosystem.
FBA MASTER DEGREE
OVERVIEW
PROFESSIONAL MASTER DEGREE
3 MONTHS GUARANTEED INTERNSHIP
THE MASTER DEGREE

MODULES OVERVIEW
INTRODUCTION TO THE FOOTBALL HISTORY
The first module is an introduction to the football industry which provides students with a broad overview and a strong emphasis on ethics.
Global History of Football
Football Industry Macrotrends
Political Economy of Football
Law in Football
Financial Strategy in Football
FOOTBALL INDUSTRY
SPECIFICITY
The second module goes deeper, teaching our Candidates the different aspects that the football industry entails.
Stadium Business Operations
Women Football Development
Sponsorship & Partnership
Digital Football Content & Marketing
Media Rights & Broadcasting
Club & Academy Sport-Technical Management
ON SITE, HYBRID OR REMOTE
3 MONTHS
GUARANTEED INTERNSHIP WITH OUR PARTNER
Module 3 offers a guaranteed internship – usually at one of our Partner Network members – for Candidates to get hands-on experience in the football industry.
Club
Sponsorship Agency
Association
Sports brands
Events Organization
Players agencies
Football governing bodies
While working on the SBP and participating in insightful Field Trips, the fourt module covers additional industry specifics for Candidates to expand their Knowledge
Entrepreneur and Innovation
Ethics and Professionalism
Football Governance
Leadership in Football
Fan Engagement
STUDENT BUSINESS PROJECT,
FIELD TRIPS
2 MONTHS - LISBON
JOIN US IN
SEPTEMBER 2023


OR IN

MARCH 2024

EDITIONS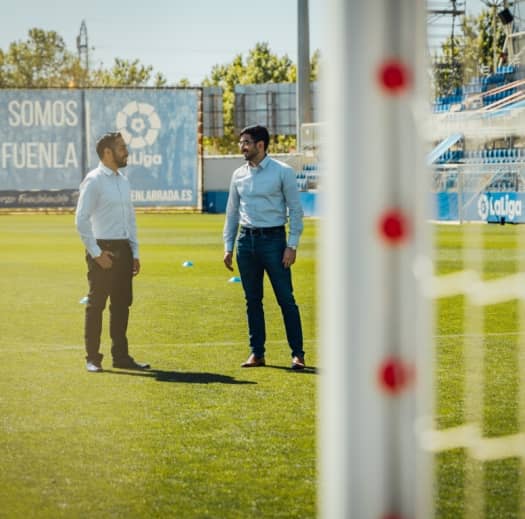 At The Football Business Academy, we take pride in being the only football related educational institution which is able to offer Candidates guaranteed internships at renowned football-related organizations. After analyzing the different needs and interests of our Candidates and Partners, we carefully identify the best synergies in order to propose and facilitate mutually beneficial opportunities.
The FBA's guaranteed internship can take place in a wide range of football stakeholders, including: Clubs, Commercial & Marketing Agencies, Associations, Sports Brands, Event Organizers, Player Agencies, Football Governing Bodies, NGOs, etc. In the past, our Candidates have done their internships in places such as: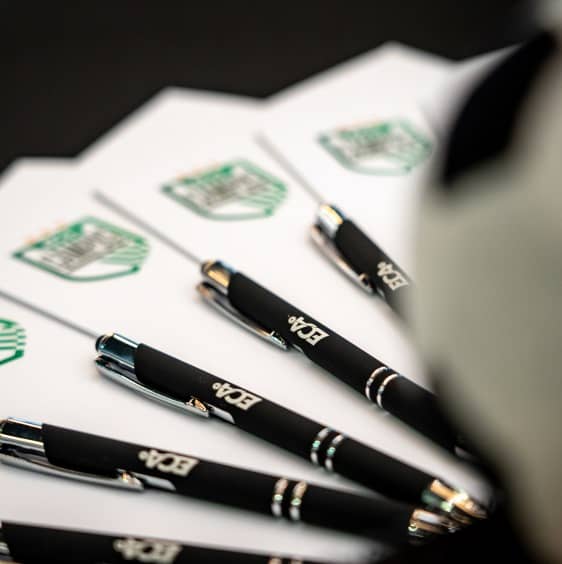 We also provide tailor-made educational
business solutions
Following the impact and global footprint of the Professional Master in Football Business, more and more key corporate players started approaching The FBA to tap into the company's expertise and international network for the creation and delivery of different custom-made educational programs, certificates, conferences, and workshops.
STAY TUNED AND DONT MISS
ANY NEWS FROM THE FBA
SUBSCRIBE TO OUR NEWSLETTER
AND RECEIVE OUR BROCHURE