The FBA Alumni are our greatest ambassadors because they show that pursuing a career in football is not only possible, but also one of the best decisions they've made in their lives. Whichever background they may have had, The FBA helped them navigate the complexities of the football industry and prepare them for success.
The FBA program is designed in such a way that it seeks to maximize the employability potential of our Candidates. From the admissions process and the personalized attention throughout the program, to regular catch ups and Alumni exchanges post-graduation, once someone becomes part of The FBA Family they can always count on support and advice.
FIND A JOB IN THE SPORTS INDUSTRY POST- GRADUATION
FIND WORK IN THE FOOTBALL INDUSTRY POST-GRADUATION
AVERAGE TIME TO FIND A JOB IN THE INDUSTRY
When people invest in a Master's Degree, it's usually done for career development or career transitioning. Take a look into where The FBA Alumni work after their graduation.
TYPES OF

ORGANIZATIONS EMPLOYING FBA ALUMNI
Agencies

Associations

Clubs

Leagues

Brands

NGOs

Consulting Companies

Sports Brands

Event Organizers

Federations

Governing Bodies

Medias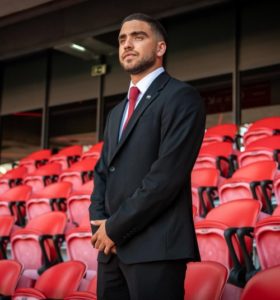 "Definitely a life changing experience, beyond my expectations. Being able to know the world of football from the inside is a true blessing. I want to thank all of our professors that took the time to share their knowledge with us and that are willing to help us in the future. I wanted also to thank the amazing FBA staff that made this possible. Thank you for your unconditional support."
Mateo Becerra
9th Edition Alumnus, Colombia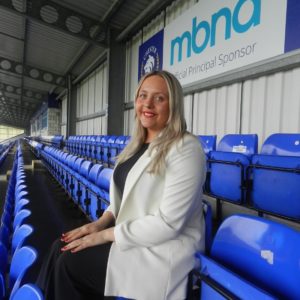 "During this journey, I have met so many fantastic, inspiring people, including my international group of classmates, The FBA staff, professors and industry professionals. It is an honor to be part of The FBA Family."
Georgina Slawinski,
5th Edition Alumna, UK
Meet key members of The FBA Family
Our candidates and Alumni