DISCOVER OUR

BUSINESS SOLUTIONS
Over the past 6 years, The FBA has launched various initiatives including the Professional Master in Football Business, which has established itself as the most demanded Master's program in the football world. Additionally, thanks to a combination of track record, reputation, and professionalism, various prestigious football entities have selected The FBA as their trusted partner to create and deliver stellar bespoke programs that have positively impacted and accelerated the careers of more than 500 professionals so far.
Our proximity to and understanding of the industry's main trends and challenges, combined with The FBA's mission to build the future of football together, has encouraged us to provide a framework through which your business institution may reach its growth potential, and your stakeholders can enhance their skill set while expanding their network.
Football industry partners worldwide.
Football business topics.
Customer satisfaction rate.
THE FBA B2B

VALUE PROPOSITION
LEARNING MANAGEMENT SYSTEM
Following the impact and global footprint of the Professional Master in Football Business, more and more key industry players started approaching The FBA to tap into the company's expertise and international network for the creation and delivery of different custom-made programs, certificates, conferences, and workshops.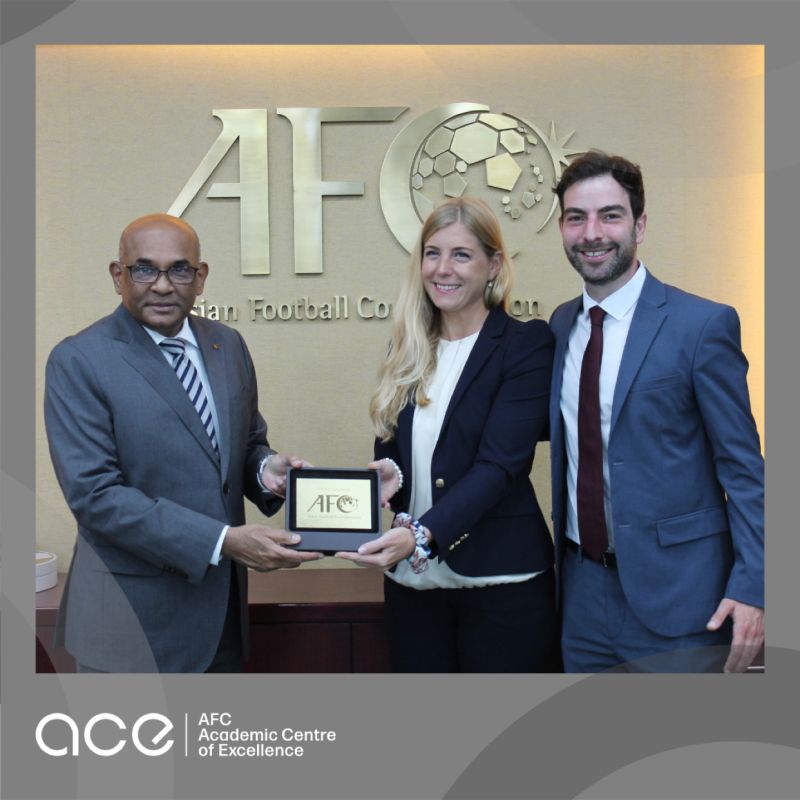 Asian Football

Confederation
A unique learning journey to upskill football industry professionals in the Asian territory.
AFC was looking to appoint an academic partner for the creation and implementation of two new ground-breaking Football Management Online Programmes through innovative and interactive sessions as well as the scouting of the best industry experts from across the globe.
"By engaging in a partnership with The FBA, our education initiatives have been providing dedicated and expert services that benefit our Member Associations, Regional Associations and the Asian football community as a whole."
Datuk Seri Windsor John,
General Secretary, AFC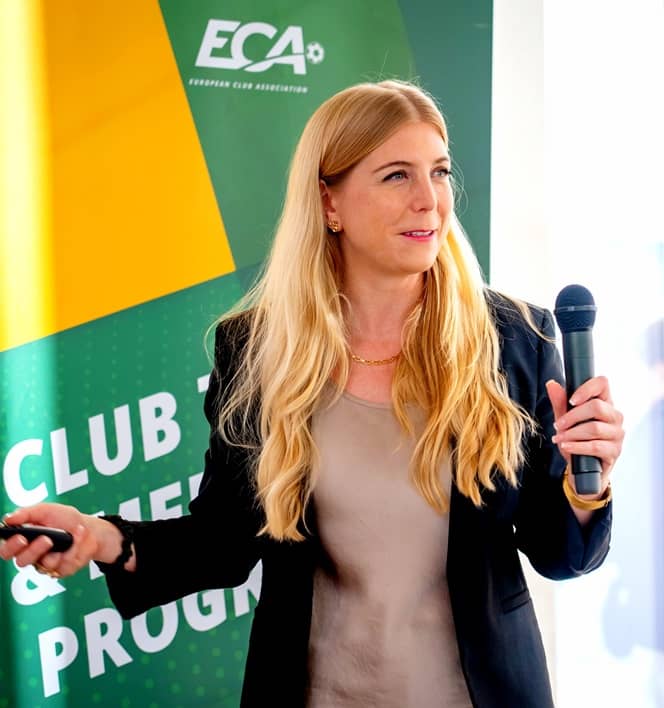 European Club

Association
Knowledge-sharing and networking, from upcoming club talents to senior leaders.
ECA was looking to contract a new operational delivery partner to successfully implement and deliver the renowned Club Management Programme from its 4th edition onward, as well as a brand-new Club Talent & Mentoring Programme, with the aim of providing even more value and impact for its member clubs.
"With their knowledge of the industry and experience in executive education, The FBA plays a key role in successfully delivering ECA's club programmes for all participants."
Diederik Dewaele, Director of Football, ECA