At The Football Business Academy, we select the best Candidates who are passionate about football and business. In our dictionary, "best" does not necessarily stand for the person with the highest grades or the most impressive CV. Nor do we believe you need to have previous work experience in the football or sports industry in order to be eligible. 
Instead, we look for those diamonds in the rough that, through their personality, attitude, and moral values, will develop into shining leaders capable of handling the future challenges of the football industry. And in order to find them, we evaluate all applicants equally.
To be eligible for our Professional Master in Football Business, Candidates must fulfill the following requirements:
Official University Degree or 3 years of working experience
Candidates must have a University Degree. Every degree counts, it's not only for graduates from Business-related majors. If you don't have a Bachelor Degree, you can still apply if you have more than 3 years of working experience.
A good level of English
Upper Intermediate Level of English - We do not ask for an English Certificate. However, since all courses and activities are in English, it is imperative that Candidates have a good all-round level of English in order to guarantee efficient group dynamics during classes, work groups, and events. To give you an idea, the minimum level a Candidate should have is the equivalent of a TOEFL or IELTS level of 80/120 or 6/9 respectively.
Highly motivated profile
We are not looking for football fans but people who want to learn how the football industry works and help it develop.
Required Documents

for application
Once you have submitted your application, you will go through an Admissions process with two interviews: The first interview with The FBA's Head Of Operations, and the Second Interview with The FBA's Deputy CEO. The aim of these interviews is to get to know you better in a personal and professional manner. We will be analyzing and evaluating various aspects such as your soft skills, football knowledge, employability, inspirations, and interests.
Upon receiving the documents, the Admissions Team will ensure everything is in order before submitting them to our Admissions Committee for approval. The application is then moved to the Interview stage provided that your profile is pre-approved.
Once we have received all the necessary documents, the application process usually takes between 10-15 working days. Candidates are the ones who schedule their own interviews at the time and date that suits them best, and these interviews will be fully online. Our Admissions team will be helping you prior to the interviews to give you feedback and assist you at every step of the process.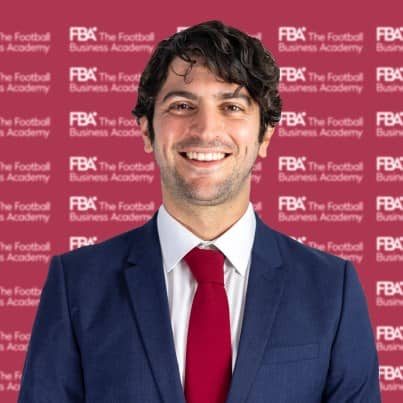 Nicolas Martin
Admissions Officer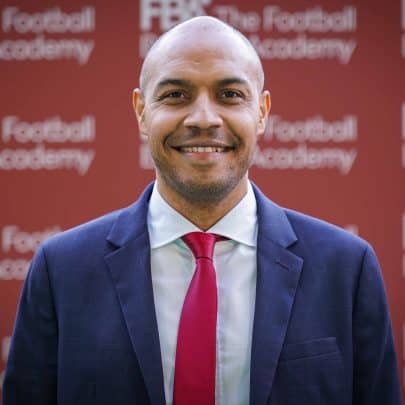 Nino Bosin
Admissions Officer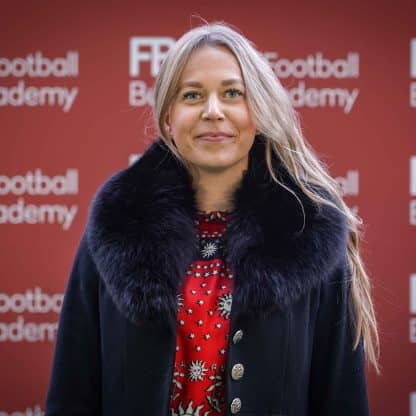 Anastasia Belousova
Admissions Officer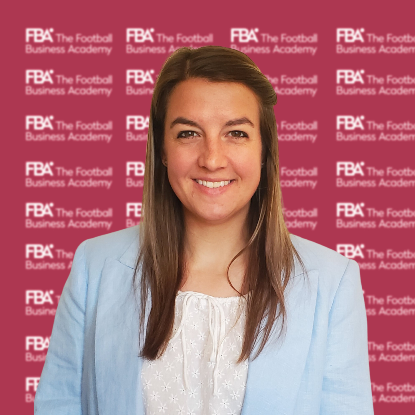 Malaney Hupp
Admissions Officer