"We had the opportunity to discover some amazing places and this is what will make this Field Trip unique and will forever stay in our memories."
My trip to Barcelona started on Saturday. Thanks to The Football Business Academy, we could travel one day before our official Field Trip which gave us the opportunity to visit the city of Barcelona. On Saturday and Sunday, most of us enjoyed all the touristic aspect of this city ; La Rambla, la Sagrada Familia, the port, the beach, the tapas and also the nightlife. To be honest, two days are not sufficient enough to visit the entire city, but it gives the opportunity to get a great overview.
On Sunday evening, we were lucky enough to experience a football game of LaLiga. Thanks to ESSMA, partner of The FBA, we went to the game between Espanyol and Sevilla. Even if the football game wasn't as technical as I expected it to be, this experience was so unique that we will all keep it close to our heart. Approximately 20'000 supporters attended the game and it was delightful to see how Spanish people enjoy football.
In order to explain you more deeply about this enjoyment, let me share a little anecdote: Before the game we went to a bar close to the stadium where everyone was wearing an Espanyol jersey. After a while, around 20 supporters from Sevilla arrived and started singing and stayed there for a while. Everyone was just enjoying the moment and sharing good times even if they support different teams. For me it was unbelievable. I have never seen that kind of situation in Switzerland and I highly doubt I will one day. Unfortunately, the game itself was not that entertaining and the local team, Espanyol, lost 2-0. But even though they lost, I was surprised how positive Espanyol supporters were. They were just enjoying the game and it shows an aspect of football that I admire: Football can be a way of experiencing and sharing whatever the final result is.
On Monday, we were firstly presented to the ESSMA team. Laura and Sofie organized everything and they explained us what our journey in Catalunya will be. As a first visit we went again to Espanyol's stadium but this time not for a football game but instead for a complete stadium tour. This stadium was built in 2009 and honestly it does not look like a Spanish stadium. It has a capacity of around 40'000 seats and was built in order to give a good view from wherever people are sitting. This stadium was built in a very similar way to the ones in the Premier League. Mr. David Tolo, Head of Tours and Club Historian, gave us an amazing overview of the situation of the club, it's relation with Barcelona, and its importance in Catalunya. Thanks to Sergi Martinez, Sponsorship, Hospitality and New Business Manager, we also had some insights about the sponsorship relation they are building with China and about the importance of the broadcasting revenues compared to the matchday revenues for a club playing in LaLiga.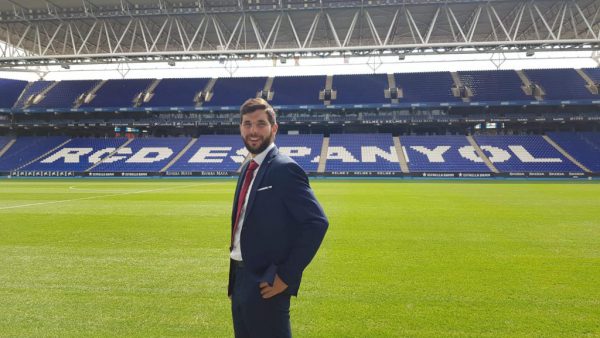 They also explained us a very emotional point I want to share with you. If you pay attention, during every home game at Espanyol the entire stadium starts clapping their hands when they play the 21st minute of the game. This is an amazing homage for Dani Jarque who played as a youth and as a professional at Espanyol and tragically died of a heart attack. He used to play with the number 21. Now this number is reserved exclusively for players coming to the first team from the youth academy. What impressed me the most was the locker room. It was the first time I saw all the different rooms and equipment Espanyol has. They have everything in the stadium: sauna, jacuzzi, physio spaces and even a big rest room where they can spend some time with other team players.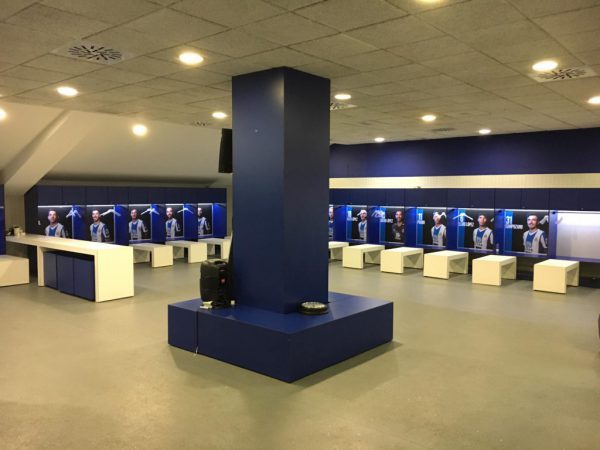 After our visit to Espanyol, we went to Girona. This was a completely different environment, but the experience was amazing. We were very well received by Jose Ortega, Head of Partnerships and Business Development, and Aran Navarro, Marketing Director, who both gave us presentations about the club. The three main values of Girona FC are tireless, ambitious and close to fans. We also had the opportunity to visit the local changing room which was better than I expected. It was the first time I saw a football table in the middle of a locker room, but it also shows that this team is a family. The players are coming earlier on matchday just to enjoy some time together. The football table is an old one but when Girona proposed to change for a more modern one the players disagreed. They love their locker room, and this is already a very good step in order to reach good results on the pitch.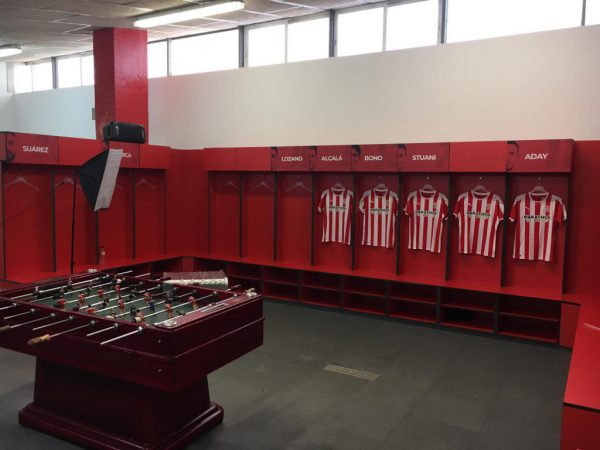 The stadium itself is not very big but we could feel that the atmosphere in there during a home football game must be tremendous. People in Girona are very proud of the club even if it just got relegated and I honestly felt it during this Field Trip to Girona.
After the visit to Girona, we went back to Barcelona and there the whole group went to a local restaurant where we could experience local sea food. The food was amazing, and it was very nice to experience a local restaurant where people were very nice to us. After many calamari, sardines, mussels and obviously a big paella, we went back to the hotel.
The following day we had the opportunity to visit the Camp Nou. Octavi Tarrés, Business Development and Partnership Manager, started with a very interesting presentation on how FC Barcelona is going to improve their entire ticketing process. Even for a big club such as Barcelona, they are still facing many issues regarding the ticketing process and they will come up with some solutions in the future that were very interesting for us to discover. We also had an amazing presentation on how the new Camp Nou will be designed. FC Barcelona is not only a football club, they have many other professional sports such as basketball, futsal, handball and ice hockey. They are lucky to own all the lands around the stadium so they will completely redesign the architecture all around the Camp Nou.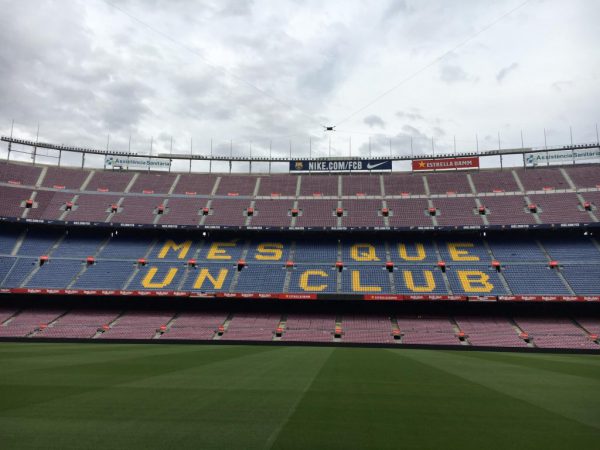 After this conference we could make a stadium tour with a guide. Personally, I was so surprised about the number of people doing this tour, we could barely follow our guide. The stadium is very old but again, the atmosphere inside was very special. I could only imagine how it is supposed to be when they are playing a home game; it must be something to experience one day in our lives.
Then we had the amazing opportunity to go to la Masia. This will probably be a unique experience in my entire life because they usually do not let anyone cross their gates. Inside, all the sports are unified in the same location and it is amazing to see such big structures for different sports.
This was the end of our amazing Field Trip. I want to address a special and overwhelming thank you to the ESSMA and The FBA teams. Thanks to them everything was amazingly well organized. In every club we went, we were especially well received, and I know they made everything possible for us to have the best experience ever. Even when it was not directly related to football, we had the opportunity to discover some amazing places in Barcelona and this is what will make this Field Trip unique and will forever stay in our memories.
Sascha Dorsaz is an Alumnus of The FBA's Professional Master in Football Business 3rd Edition. He can be contacted via LinkedIn.