Mumbai City Football Club, also known as the Islanders, is an Indian professional football club founded in August 2014 during the inaugural season of country's premier and now top flight league competition, the Indian Super League. Renowned Bollywood celebrity, Ranbir Kapoor and chartered accountant Bimal Parekh, who also acts as investment advisor for Aamir Khan and Katrina Kaif, came together as the co-owners of this Mumbai franchise. The pair always asserted that they would look out for an international football club as a partner, should their stakes be diluted. This wait came to an end in little more than 5 years, when City Football Group acquired a 65% stake in Mumbai City FC, with the remaining 35% jointly held by Kapoor and Parekh. But this was not the first time Indian football witnessed the presence of international names with likes of Atlético de Madrid and AFC Fiorentina previously being involved with ATK and now dissolved FC Pune City respectively. However, none of them have been as global or as high profile as City Football Group.
To find the right answers, one needs to the ask right questions? And more often than not, we fail to see the correlation among various factors leading to a certain decision. Why did CFG opt to enter the Indian market? Why did they decide to invest in Mumbai, which isn't known for its football culture, over the traditional hotspots like Kerala, Kolkata or North East? And how will the parties benefit from such a move?
Answers to the aforementioned questions lie within CFG's complex football club ownership and CEO Ferran Soriano's vision, inspired by Disney for world domination. City Football Group was founded in 2014 as a holding company for all the sports properties owned and operated by Abu Dhabi United Group, which in turn was founded by Sheikh Mansour bin Zayed Al Nahyan in 2008, for the acquisition of Manchester City, the crown jewel of City Football Group. Since then, CFG has expanded its global portfolio to nine clubs all over the world, consisting of New York City in the United States, Melbourne City in Australia, Yokohama F. Marinos in Japan, Club Atlético Torque (now Montevideo City  Torque) in Uruguay, Girona in Spain, Sichuan Jiuniu in China, Mumbai City in India and Lommel SK in Belgium. The number may soon change to ten if CFG agrees a deal with AS Nancy, a second-tier French side. CFG's multi-club ownership model can be attributed to Ferran Soriano's vision of transforming football clubs into global entertainment businesses. And that's where Mumbai City FC comes into the picture.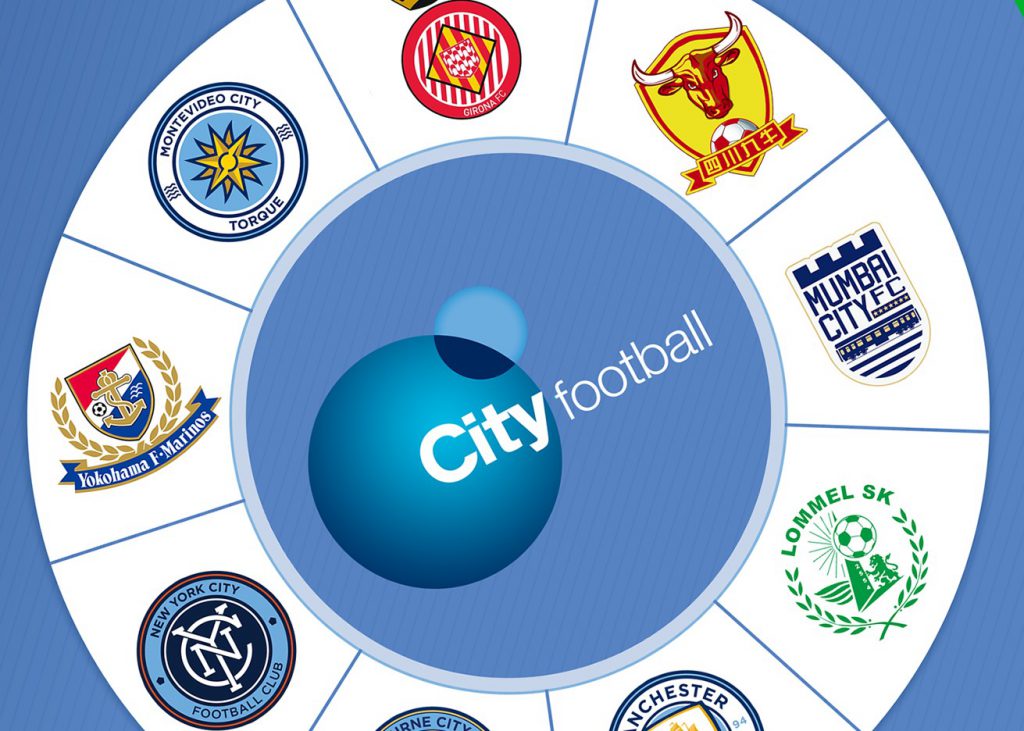 While announcing the deal, Soriano mentioned they have been looking into then India market for a long time. Former Mumbai City CEO Indranil Das Blah, who recently parted his ways with the Islanders said the deal was in working for 2 years before being finalized and CFG have been scanning the Indian landscape for more than 5 years. Interestingly, Das mentioned that CFG were drawn to the 'buzz of Mumbai'. And why not? Mumbai is the financial, commercial and entertainment capital of India. According to Simon Chadwick, director of Eurasian Sport at Emlyon Business School, Mumbai fits the bill due to a sizeable football community, Bollywood and flourishing technology sector. The picture becomes a little clearer if we consider recent developments like #NBAInMyBackyard campaign and FIFA U17 Women's World Cup emblem unveiling, both of them integrating Mumbai's iconic identities in their advertisements. With growing consciousness about sports and a significant section of new age fans associating themselves with the brand Manchester City, there is a massive opportunity for CFG to build its international audience and convert them into "Cityzens" given Mumbai City FC is connected with more than 900,000 fans over Facebook, Instagram and Twitter.
Still, Indian football fanatics remain apprehensive and hold a view that East or South India should have been CFG's preferred destination due their rich football heritage. However, this stance could have impacted CFG's strategy negatively owing to the presence of iconic local clubs and unswerving fan loyalty. In addition to the above, the much-needed razzmatazz and 24/7 media spotlight is delivered by the Hindi film industry, Bollywood. The winning formula of Bollywood and Cricket, dating back to the 1960s has never disappointed in Indian sporting history. And who can forget fandom for Kolkata Knight Riders due to Shahrukh Khan? CFG, who get things done differently, would have already done their homework in that regard and sooner than later they will hope to see Mumbai City FC transform into a maverick of Indian Football.
On November 27, 2019, Silver Lake, a Silicon Valley based technology investment firm, bought a 10% stake in CFG, setting its value at US$4.8 billion – just a day prior to CFG's Mumbai City deal. Coincidence? Hopefully not. Apart from being the financial capital, Mumbai also tops the chart in technology sector hiring across top five Asian cities, (Singapore, Hong Kong, Tokyo, Kuala Lumpur and Mumbai) according to the Economic Times. From customer and advertising point of view, the decision to choose Mumbai also seems more logical. Mumbai has been the crème de la crème in the advertising business for decades now. The city generated Rs. 3634 crores (» $480m) in advertisement revenues across print, television and radio in the 2000s. For the same reason, Mumbai has fared better than other ISL clubs, in terms of partnership and sponsorship, according to Das. With a strong digital strategy in place, evident from Manchester City's "All or nothing", CFG has the ad capital of India nailed down deeply into their long-term plans. Additionally, Premier League has also gained a strong foothold in India, especially among the middleclass, over the years. With reduced dependency on government and higher disposable incomes, countless Indians travel to the UK every year, just to watch their teams play. With efforts in the right direction along with a sense of belonging, Mumbai City under CFG's guidance also hopes middle class Mumbaikars to empty their pockets for Indian football.
Another important area, which might be overlooked, is Infrastructure and the real estate sector. Except cricket, the country struggles when it comes down to stadium and training center facilities. No flagship club has a stadium to its name and are often at the helm of government which adversely effects gate receipts. Most of the venues are intended for multi-purpose use. Either a cricket stadium is converted into a football pitch or an athletic track confines the passionate fans into far way stands, ruining the matchday experience. Although there was no word from CFG officials on infrastructural improvements in and around Mumbai City FC, there's a positive precedent in Manchester City's £100m Etihad campus plan to produce homegrown talent of world-class caliber. The ISL clubs do not boast of a youth academy setup like some of their I-League counterparts and only in August 2019 did the Islanders announce the launch of Mumbai City Football Schools. CFG made it clear that grassroot development is a massive priority for them, which would be hard to accomplish without any substantial investment in facilities. Off the pitch, Abu Dhabi United Group is just not limited to football, but intertwined with politics and soft power. The ten-year partnership with Manchester City Council to revamp the eastern part of the city and $40bn development of Yas Island for Formula One has put the Gulf state in the industry's good books. In the meanwhile, Mumbai has emerged as the most sought-after destination for corporates and developers to build office and industrial parks, according to JLL India. It's only a matter of time to see Mumbai playing a part in their grand plan and then we might look back at CFG's chairman, Khaldoon al-Mubarak words – "City Football Group is committed to the future of football in India and to the potential for Mumbai City FC within that future. We are very much looking forward to playing an active role in Mumbai City FC's fan and local communities, and working with our co-owners to further develop the club as quickly as possible."
Interestingly, MCFC can be an acronym for both Manchester City FC and Mumbai City FC. While this might seem like a convenient coincidence, it has been a concerted effort from CFG to produce uniformity in club abbreviations. This should not come as a surprise, especially when some sister clubs under the umbrella have been rebranded to fit Manchester City's look and feel as reported by Tifo Football; most controversial of them being Australian club, Melbourne Heart's name changed to Melbourne City FC a.k.a MCFC.
Speaking about the investment, CFG's chairman, Khaldoon al-Mubarak, said: "We believe this investment will deliver transformative benefits to Mumbai City FC, to City Football Group and to Indian football as a whole." So, the question which becomes absolutely necessary at this point is how can Mumbai City and Indian Football benefit from such a move? This question can be answered from two different perspectives; football and commercial.
The Islanders enjoyed two decent seasons under Jorge Costa from 2018 to 2020. The Champions League winning defender turned coach, who learnt his trade under Jose Mourinho, was successful in bringing stability to the squad. Much like Mourinho, Costa's Mumbai team built its reputation as strong defensive unit who loved to counter on the break. However, occasional strong performances were never enough to lift the ISL trophy. ATK has won the league 3 times which Blah believes to have happened partly due to Atlético de Madrid's involvement. With the signing of Sergio Lobera, known for his free flowing and attacking football, we can draw parallels with Manchester City switching from defensive football under Roberto Mancini to a ferocious attacking unit under Pep Guardiola. This will also help Mumbai improve their squad for the next season. Ace midfielder Rowllin Borges, who had an excellent season with North East, and former FC Goa captain, Mandar Rao Desai, have followed Lobera's footsteps to Mumbai. Lobera's eye for local talent, the ability to nurture them and instill his style of play fits well with CFG's vision. This not only will raise playing standards across the league, but also will provide stiff competition to local coaches to enhance their skills.
According to Transfermarkt, the squad value of Mumbai City for the 2019-20 season stood at 4.38 million euros, with 7 foreign players in a 27-member squad. They stood fifth in the valuation table topped by ATK at 5.40 million euros. In true footballing sense, the Islanders haven't tasted glory till yet, but they have always been in the headlines. A number of top players like Freddie Ljungberg, Nicholas Anelka, Manuel Friedrich and Diego Forlan have donned the Mumbai Jersey in the club's short history. Flexing their financial muscle, City signed the Indian team captain, Sunil Chhetri for a domestic record-breaking deal of Rs. 1.2 crore (» $160k) in 2015 and paid Forlan Rs. 6 crores (» $800k) for a short 4-month stint in 2016. Despite strong spending, most of them have not had the desired returns. Realizing this, Mumbai City have moved away from big money signings and put their trust in local lads instead. They have shown guile in their scouting and now boast a squad which is well balanced with a right mix of youth and experience. Further improvement can be expected with CFG's technical expertise. Das, in conversation with Scroll, mentioned that they want to concentrate on local heroes and connect with a greater community. With access to the group's player database, compiled through their scouts and data analysts all around the world, Mumbai now enjoys a competitive advantage over the other ISL clubs
Talking about the short-term roadmap for CFG, Soriano said "We are not here to import anything. We are here to unleash the power of Indian football. There are good players and coaches (in India), we will help them and helping means sharing experiences, sharing technology, inspiring them. That's what we aim to do, to help the people who are already here to grow". With an Indian lad playing in the European or American or Chinese league, facilitated by CFG's network, the popularity of Indian football on a global stage will undoubtedly soar. Home grown heroes will not only bring higher revenues but also draw local crowds to Mumbai Football Arena.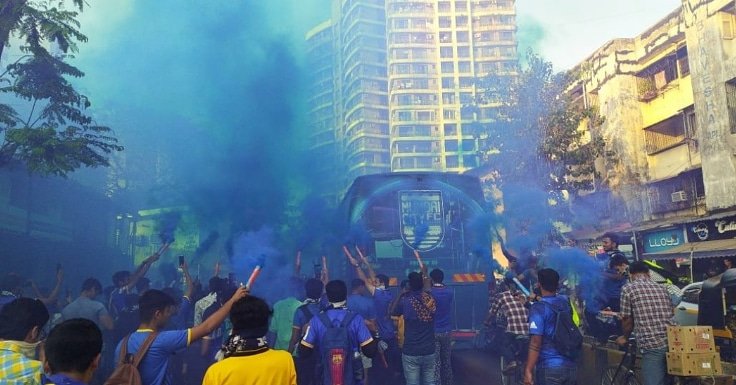 While making promises to develop talent locally, Soriano also mentioned that they will bring quality coaches to raise the standards. "We had the coach of our Chinese team go to Manchester and learn things there, speaking to Pep Guardiola. Our team in Uruguay also spent some time in Manchester as we shared the experience. So even in Mumbai, we will have this network of coaches that will help us share each other's experience," Soriano said. According to CFG officials, the core principle of this model is to make sure that each club under the CFG has a similar footballing philosophy. Therefore, we can expect Mumbai to play beautiful football and win over the local fans. Pep Guardiola has been widely credited for his impact on English football and similar expectations lie ahead with Mumbai City and Igor Stimac's national side.
On the commercial front, Mumbai has done fairly well partly due to the city itself and remaining due to Ranbir Kapoor. Their current portfolio consists of SportsAdda (Principal Sponsor), Etihad Airways (Club Sponsor), Paytm Insider (Ticketing Partner), SqadGear (Kit Partner), Nanavati (Medical Partner), Radio City (Radio Partner), Souled Store (Merchandise Partner) and Bright Outdoor (Media Partner). Their previous portfolio does not disappoint either. Ace Group, who was the lead sponsor for three straight seasons, emphasized on similar synergies while representing the joie de vivre of the city of Mumbai.
Big brands like Bose, Renault and Spicejet have not shied away from partnering with Mumbai. Furthermore, Mumbai City FC has also been praised for their efforts towards fan engagement activities. They were the first team to introduce a dedicated section for away fans as a progressive step towards football fan culture. Having identified youth as their target audience, they have paid paramount attention towards their digital strategy. Rooter, who partners with global sports data giant Opta Sports, is responsible for providing expert assistance of fan engagement. 360-degree marketing and communication strategies are developed by Gozoop, a Mumbai based Integrated marketing agency. Generally, the clubs in the metropolitans can generate up to an estimated Rs. 15 crores (» $2m) on the commercial side but now CFG's involvement will unquestionably raise the bar for future investments into Mumbai City FC as well as ISL.
We can expect to see more international brands sponsoring Hero ISL which will in turn increase the prize pool in the future. The process of international clubs partnering with Indian clubs should accelerate as well. The likes of Red Star Belgrade (Serbia) and German giants RB Leipzig have been linked to ISL clubs recently.
Recently, CFG posted a gain of $100 Million on the New York City F.C. investment as reported by Forbes. While such an enormous amount seems impossible considering the current Indian football landscape, a decade into this deal could present a different picture altogether. With some incredible brands under its belt, Abu Dhabi United Group will open up more avenues for Mumbai City on the international stage. Etihad Airways was quick to sponsor the Islanders after Mumbai became part of CFG. Puma, who endorsed City in their second season in ISL and is now with Bengaluru FC, will most probably replace SqadGear as the official kit manufactured in the coming seasons. For the local brands which don't understand football but still want to be associated with the game nevertheless, selling Ranbir's club should do the trick. For the big names who wants to invest in Indian football and push hard for returns, CFG's presence in Mumbai's sales pitch should be enough. The revenue stream for Mumbai will also undoubtedly diversify under CFG. Consider Manchester City's trophy tour for starters, highly praised digital strategy, soccer schools and who knows, a pre-season game in Mumbai. Afterall, the rumors of David Villa joining Mumbai City from New York City shook Indian football not long ago!
Ronit Samal is a Alumnus of The FBA's Professional Master in Football Business 4th Edition. He can be contacted via LinkedIn.