Starting the internship as the first foreigner to ever work in the K League gave me a unique and exciting feeling with the outcome of the internship outclassing my prior expectations. The contents of this internship made me grow personally as well as professionally. It emphasizes once more the importance of cultural differences. Only this time, I would apply it into practice and gain experience from up close. 
I worked on-site in Seoul with occasionally a business trip to a Korean football club. My initial tasks were benchmarking the Dutch club licensing system (with a focus on financial fair play), creating broadcasting contents and contributing to activities of the K League's own Football Industry Academy.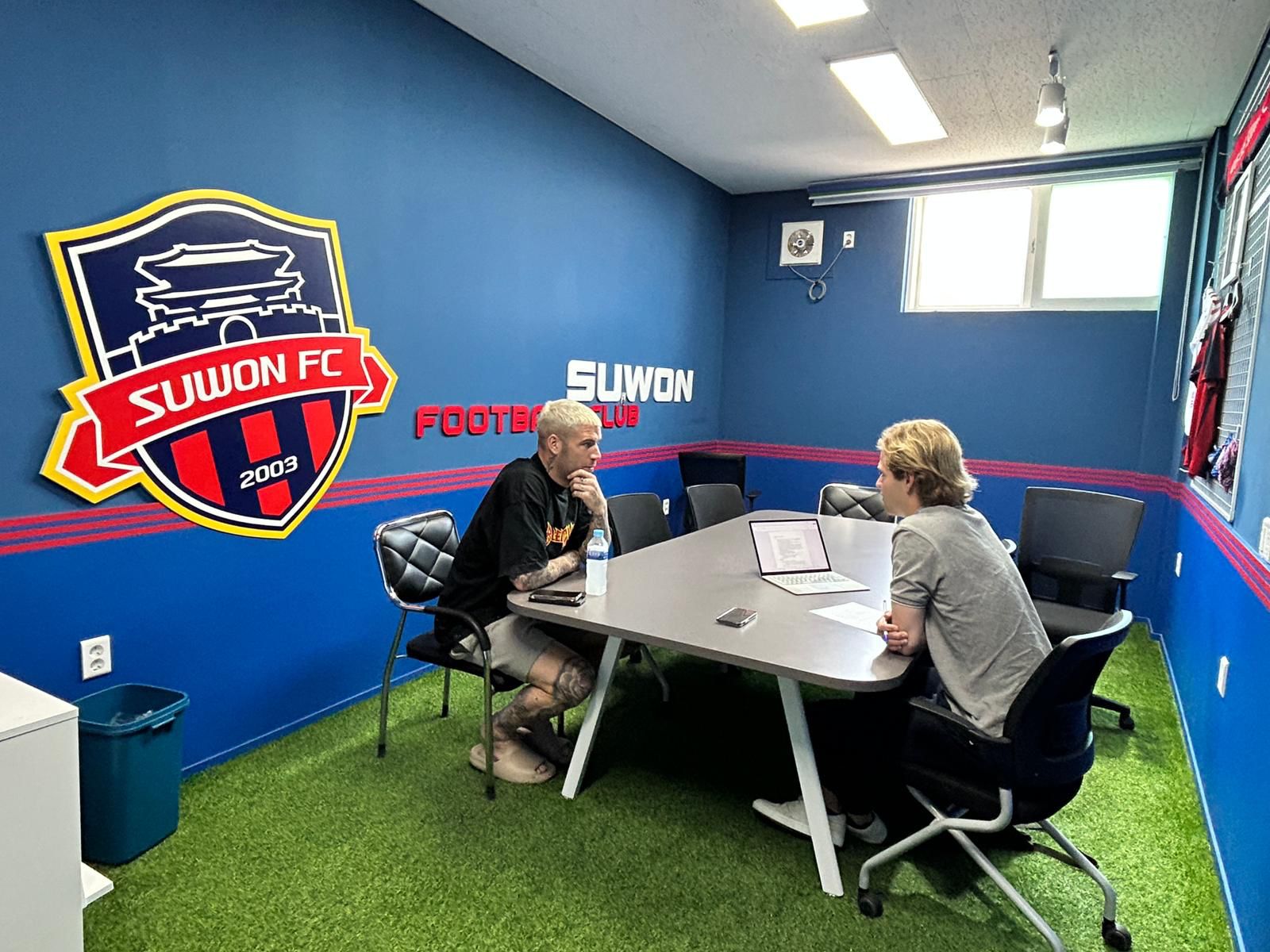 Beforehand, I didn't have any working experience in club licensing. Therefore, I would say that this task brought me the most in terms of gaining knowledge and being instructive. My tasks inside broadcasting department partly overlapped marketing since I made the monthly newsletter on their site, created Twitter contents, and did research on the improvement of their Twitter account. Furthermore, I helped the educational department by contributing to certain activities. One example of those activities was giving a guest lecture to their Football Industry Academy about the Dutch football industry & football culture. This was a new, but exciting experience for me as well. Lastly, the general manager asked me to draft a neutral/open-minded report on how the K League could improve their worldwide visibility and awareness. As you can imagine, I had (new) tasks on my plate which required a lot of time and effort. However, with the guidance and support from the K League, I managed to successfully complete the projects and simultaneously gain a lot of knowledge on these subjects.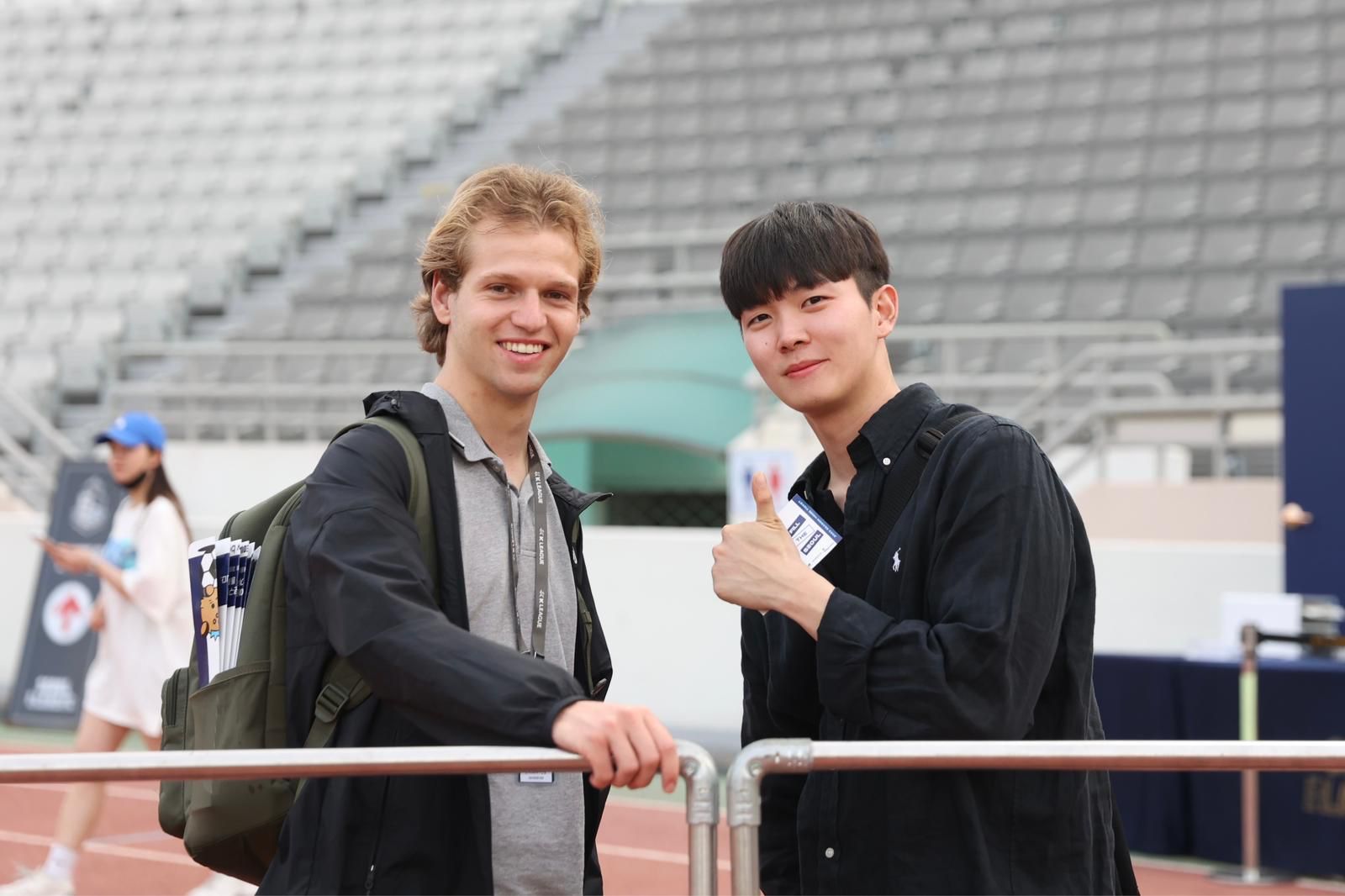 My sincere praise goes to my supervisor, Sungmin, who helped me adapt to the culture and ensured my comfort throughout the entire period. Korean culture (and K League culture) is definitely something which others could learn from. Threating people with respect, making personal connections and ensuring safety are their society's pillars which can be seen inside the football industry as well. 
My recommendation for a similar internship opportunity is to be as open-minded, curious, and proactive as possible. Your boss recognizes the smallest efforts you make for adapting to their culture and understanding their culture. Even if it is just trying an unfamiliar dish or saying hello in a certain way. For me, it resulted in lifelong friendships with my supervisor, other (Korean) interns, coworkers and even the technical director! Let alone the numerous new connections I made for my network.
After receiving ungrounded opinions on Korean football during my internship, I came up with the idea of making a series of interviews (Dutch, English and Korean) with three Dutch players on playing football & living in Korea. I'm planning to publish them soon through my own socials and K League's socials, so please stay tuned if you're interested in Korean football and all its facets! 
This has been an unforgettable experience and one that I will always remember. I also highly recommend taking the opportunity if you get to chance to do your internship at K League and of course I'm more than happy to provide students with answers to their questions. Many thanks to The FBA and K League for making this amazing experience happen. Arguably the most important period of my FBA master!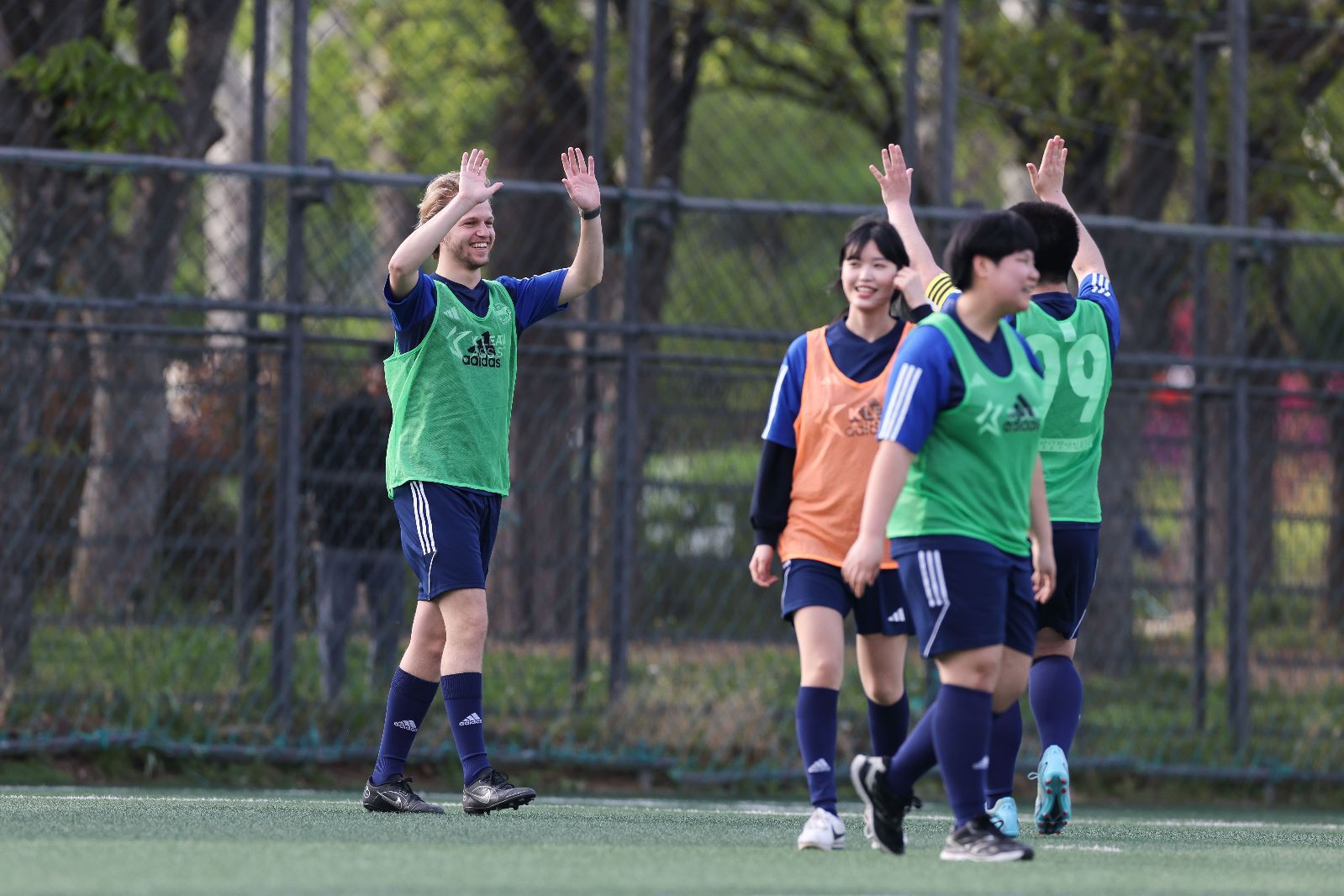 ____
Koen is a 11th Edition Candidate of The FBA's Professional Master in Football Business. Reach out to him via LinkedIn.
K League is a valued partner of The FBA since February 2023.