"Thank you to The Football Business Academy staff and my fellow Candidates for making this trip one to remember. It is amazing to be part of this family and to share our love for football collectively. Let's build the future of Football together!"
Our Football Business Academy 5th Edition trip to Miami was a truly memorable one and for sure one to add to the exciting forthcoming opportunities planned throughout our journey with The FBA.
Firstly, I got to meet my fellow FBA Candidates, after spending 2 months carrying out our online classes, for our Professional Masters Course in Football Business. It was so exhilarating to finally see everyone in person, having already built such a close bond before the trip. Ultimately, there was no better way to develop on this bond than with an agenda centred around all things football. The Miami trip was packed with a range of practical and theoretical learning experiences, all transferable and fundamental to growing and excelling throughout the industry.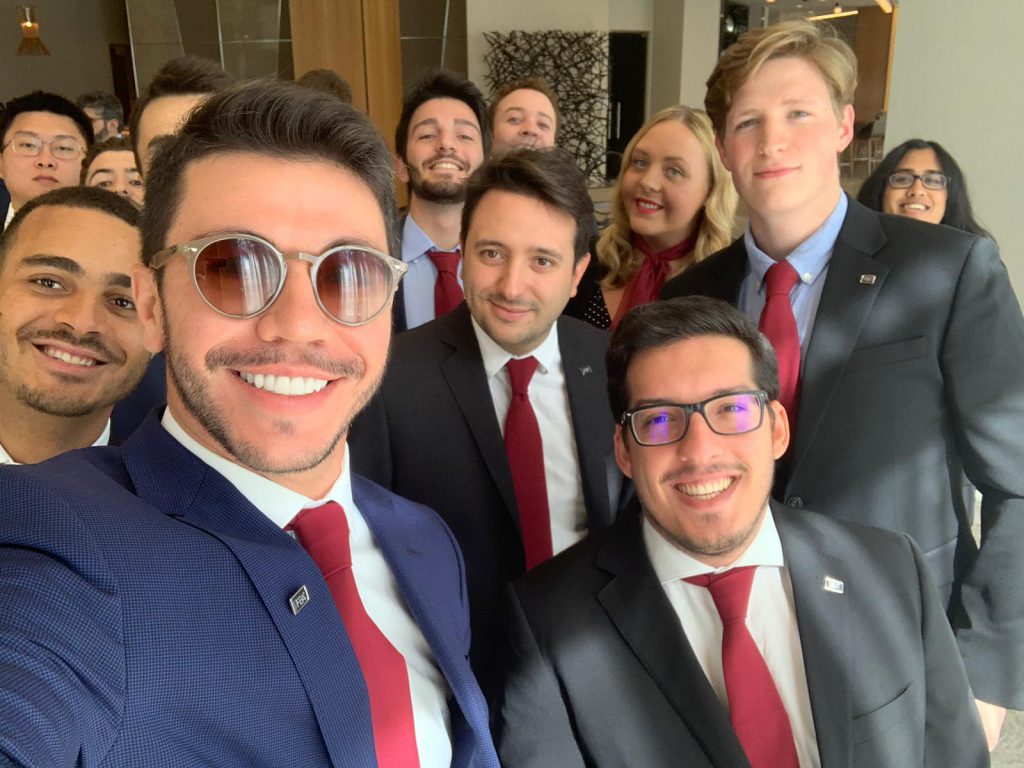 On our first day, we had workshops about our pathway ahead with The FBA, followed by a workshop in how to grow on our soft skills, building on our bridge into the industry and how we can utilise our experiences to the fullest in each moment. The next workshops were on the art of networking and growing from failure. I valued and connected to the growing from failure workshop with Dan Wood because he shared with us experiences to open our eyes on just how important mindset truly is, in everything. Dan and our class shared experiences of failure to re-enforce that in fact, it is okay to fail; it is how we react, move forward and learn from them that is the most important thing. A philosophy that I believe in and one that I will certainly take forward with me in the future!
Afterwards, we took a visit to the CONCACAF offices. Myself and my fellow Candidates had the opportunity to learn from the highly talented and passionate speakers throughout the day about all things development, through an insight into the Confederation and its different departments. I was able to take away insights into the operations that occur within CONCACAF and their key past and present business developments as well as plans for the future. Following this, I also gained a wealth of advice from the likes of Nick Noble, The Director of Communications, Heidi Pellerano, The Chief Commercial Officer, Carlos Fernandez, The Head of National Competitions, Karina LeBlanc, The Head of Women's Football and finally, Jason Roberts MBE, The Director of Development. Specifically, (in terms of development) I spoke with Jason about how important the power of football is to make a positive difference to people's lives, and we agreed how for us, that is what football is all about!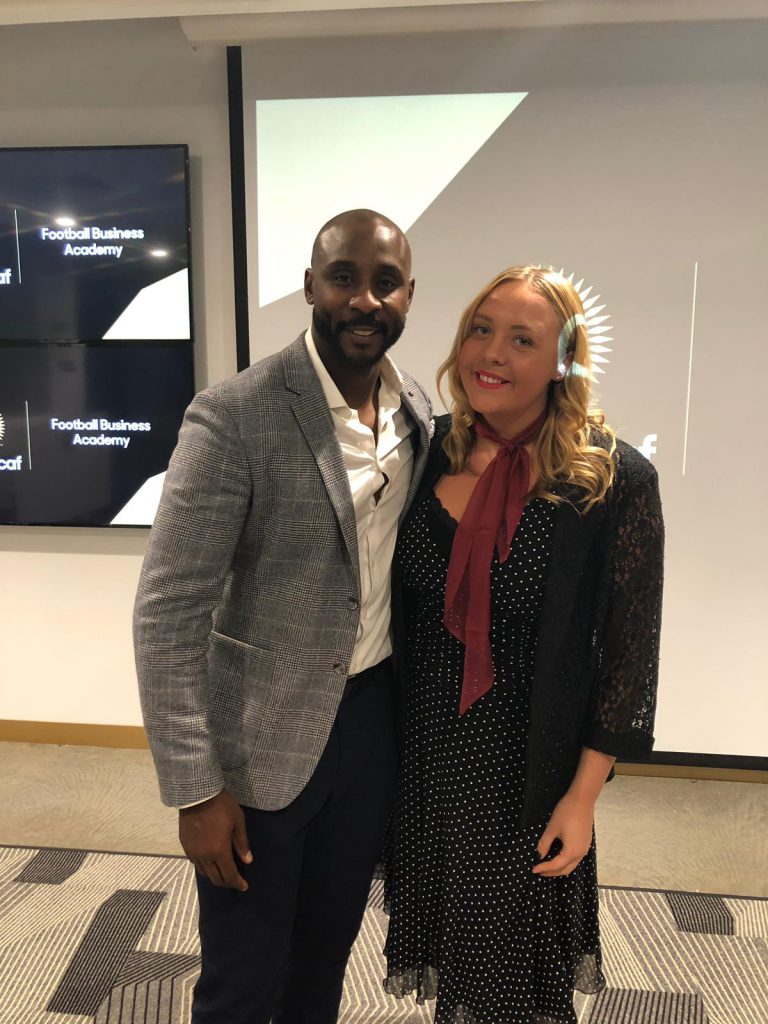 Then, we got the opportunity to be at the heart of the Inter Miami MLS Expansion Draft 2019 live! This for me, was such a once in a lifetime opportunity because seeing a start-up club and the processes Inter Miami have undertaken is so unheard of from where I'm from. So, experiencing this live was a great opportunity to see and learn first-hand more about the expansion draft in the MLS and to celebrate the exciting future ahead for Inter Miami CF with all the fans and the newly selected players.
Next up was Soccerex USA 2019. This event was a fantastic way to grow our network and to gain a wider understanding of all things football, looking ahead to the future of the game. Throughout the two days, I was able to take away key themes and ideas from the wide-ranging insightful discussions presented by the industries' experts. Including, talks of innovation for the future of soccer, developments in the women's game, the community, Esports and so many more reflective, revolutionary deliberations. A highlight for me was meeting Russell Jones (Head of Marketing at Wolverhampton Wanderers Football Club) and hearing his contributions on the panel of the evolution of the soccer jersey, revealing the successes of the club, specifically through and after the processes of the creation and marketing of the Wolves Mexican inspired third Kit. This was a proud moment for me from both a fan of Wolves perspective but also from a business stance, learning from the effective business projections and developments from my hometown club. To add, I was able to learn key strategies around the developments of the soccer jersey and how it is marketed globally, reaching out to worldwide fans.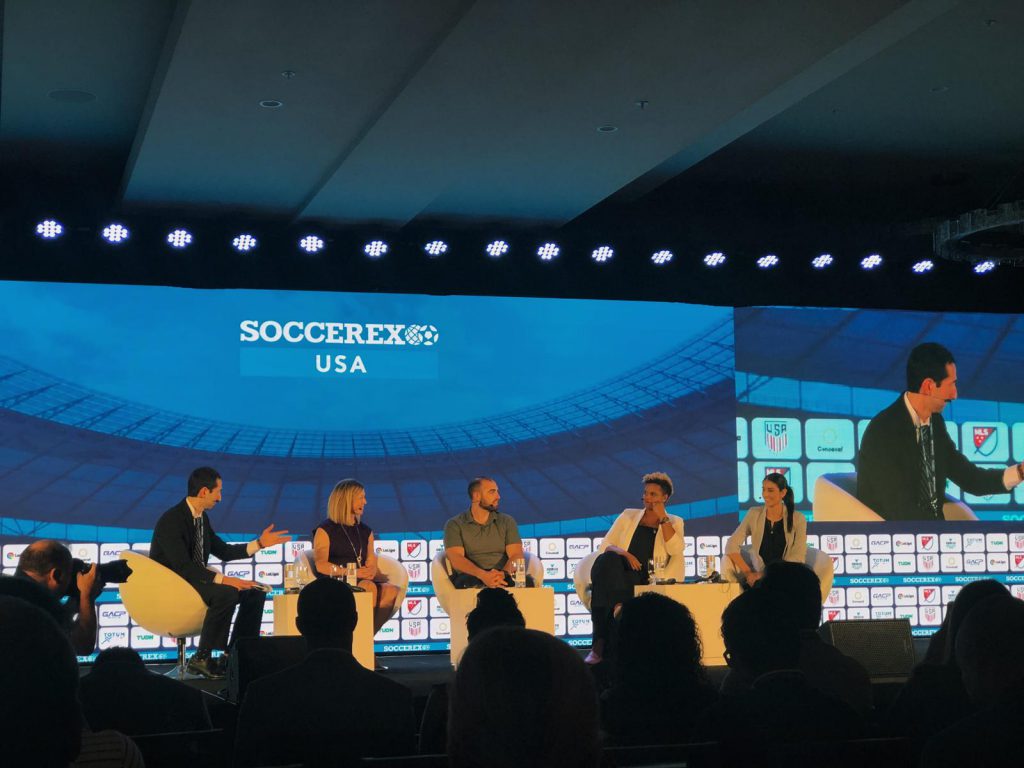 Additionally, at Soccerex, I was able to attend live discussions sessions on, 'The unstoppable rise of women's soccer' 'Adapting to soccer consumption trends' 'Soccer, esports & the importance of partnerships' and 'Players and the power to influence' and many more, which were all so interesting and great to relate to, with links to what we have been learning about throughout our Professional Football Masters Course. It was an incredible two days to network with a range of inspiring, profoundly knowledgeable, individuals working in the industry from all areas and kinds of involvements with the game. I loved communicating with the organisations across the exhibition stands as well as engaging with the captivating live sessions, which covered important issues and discussions relevant to the industries past, present and upcoming future.
It was simply the greatest week. Thank you to The Football Business Academy staff and my fellow Candidates for making this trip one to remember. It is amazing to be part of this family and to share our love for football collectively. Let's build the future of Football together!
Georgina Slawinski is a Candidate of The FBA's Professional Master in Football Business 5th Edition. She can be contacted via LinkedIn.