I recently completed my ticketing internship at Atletico Ottawa, the Canadian professional soccer team. It has been an incredible journey, filled with invaluable learning opportunities and unforgettable memories. I would like to express my gratitude to the entire Atletico Ottawa team for their guidance and support throughout this internship. Without a doubt, this experience has surpassed my expectations.
During my time at Atletico Ottawa, I had the privilege of working closely with the ticketing department, contributing to various aspects of the ticketing process. From assisting with ticket sales and distribution to managing seating arrangements, I gained first-hand experience in the dynamic world of sports ticketing.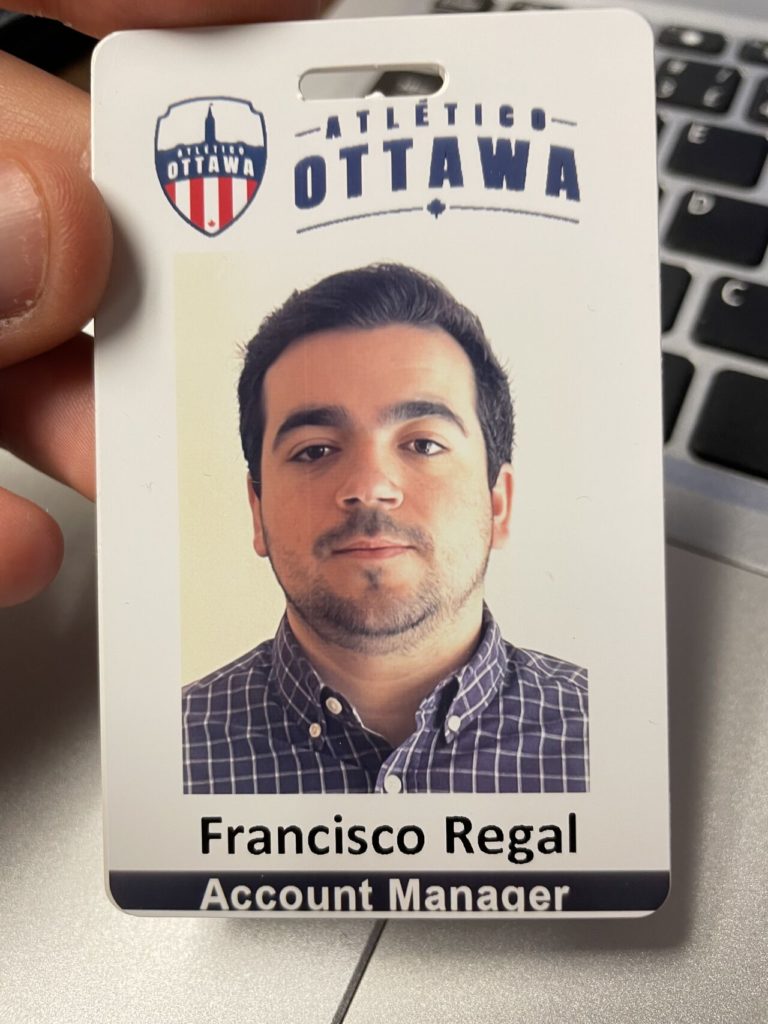 One of the highlights of my internship was the opportunity to engage with passionate fans and provide exceptional customer service. I thoroughly enjoyed assisting fans with their ticket inquiries, ensuring a smooth and enjoyable game day experience for all. Interacting with fans not only enhanced my communication skills but also deepened my understanding of the importance of fan engagement and satisfaction. 
Additionally, I had the chance to collaborate with cross-functional teams within the organization, such as marketing and events, to promote ticket sales and plan game day activations. This collaboration allowed me to broaden my perspective and develop a holistic understanding of the football industry.
I am extremely grateful for the support and mentorship provided by the Atletico Ottawa team. Their expertise and dedication to excellence inspired me to push my limits and strive for continuous improvement. The constructive feedback I received played a pivotal role in shaping my skills and fostering personal growth. 
This internship has undoubtedly been a transformative experience, equipping me with the knowledge and skills required for a successful career in the football industry. I am excited to leverage the invaluable lessons learned during my time at Atletico Ottawa and apply them to future endeavours.
Moreover, I would like to thank everyone at Atletico that helped me throughout my journey in Canada, starting for my mentor Max Rosen who ensured that I was perfectly integrated in the team. It has been an honour to contribute to the success of such an esteemed organization. I look forward to staying connected with the Atletico Ottawa community and continuing to be a passionate advocate for the club. 
Finally, I advise being flexible and stepping outside of your comfort zone during the internship process to future FBA Candidates. In addition, joining a growing club means that your input and ideas will be listened, and overall, it will be a more rewarding experience. If the opportunity presents itself, I strongly advise doing your internship with Atletico Ottawa.
____
Francisco is a 11th Edition Candidate of The FBA's Professional Master in Football Business. Reach out to him via LinkedIn.