"There has been a lot of discussion on the importance of networking in the industry. Well, why not rely on each other's knowledge, background and experience, as both classmates and friends!?"
On February the 29th 2020, Cátia and I, got our Professional Master in Football Business degree and we were ready to enthusiastically apply everything we learnt with The FBA in our own projects and realities. Then the pandemic happened, and we both agreed, through a Zoom call, sitting in our homes in Colombia and Switzerland respectively, the importance of keep working towards our dreams and pave a way into staying updated and relevant in the football context.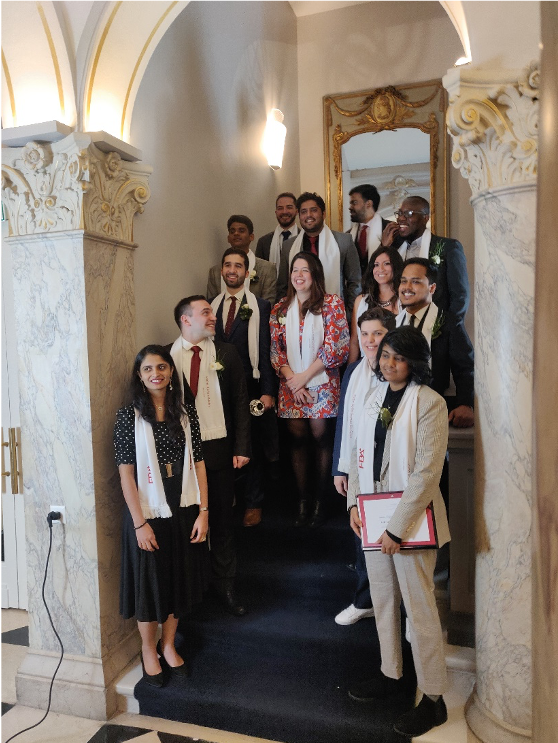 This is when "2Goals Podcast" was born. A platform with the sole objective of communicating, unveiling, and supporting those who are working or dreaming to work in football, while telling the transparent, real, and not always pretty stories of those already there, to inspire and even set a place to start, for more future leaders to pursue their goals and build purpose-driven careers. It is important to highlight that from the beginning, we decided dedicating a bigger proportion of our interviews to women because we identified there were not many profiles built around women working within the football industry – off the pitch. We needed to create references to make everyone believe there are opportunities available for them to live from the game of their dreams.
Before going further, we would like to highlight that creating a podcast has demanded so much more than what we were expecting. Cátia had to learn about recording, editing, and researching on our potential guests. In my case, I had to deal with the designing, proof-reading, the perfect way of contacting others and finding our voice. It is not like we do not discuss or do anything of the other's tasks! Far from that! But we had to come up with a system of responsibilities and roles to be able to cope with a project completely new and out of our comfort zones. In terms of management, we have grown a lot into understanding this vast world of creating and sharing content around football, and we couldn't be prouder, even if this means becoming each other's favorite contact on WhatsApp 😉!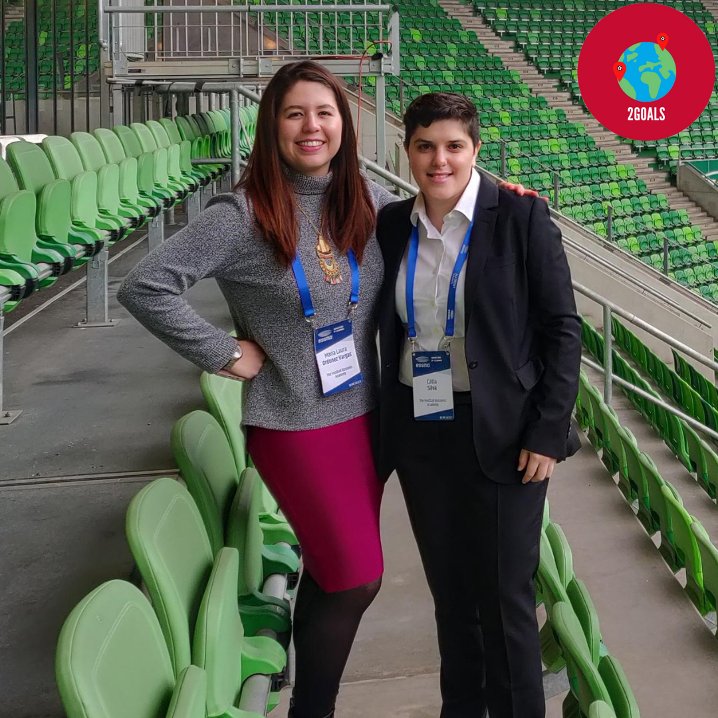 Regarding the results of this 6-month journey, we could literally not ask for more. First, we had a diverse group of professionals who accepted opening their agendas and share their daily experiences of learning, failing, studying, and working harder every time, into reaching success. We have talked to footballers, journalists, coaches, sports marketers, commentators, player's supports specialists, commercial managers, lawyers, performance analysts, Football Federation's Secretary Generals…and the list goes on, and we got to this conclusion: they are just individuals who believed in their passion, mastered their way into working from it and were ready and kind enough to inspire others with an open conversation.
Secondly, in terms of audience, we have been heard at least once in each continent. We have been congratulated for betting on women's football and women working in football, and even for exchanging local realities: taking cases to follow from very different countries to try and build better models for guaranteeing a better football industry and grow the women's game in every corner of the world. Lastly, we have been publicly recognized. Cátia had her first (of many, hopefully) interview with FIFA, talking about 2Goals Podcast and her story tackling gender stereotypes. FIFA Women's World Cup's Twitter account also included us in the "Best Global Women's Football Accounts" list, an honor we share with professional communicators that have done a lot for positioning and demystifying ideas on women contributing to football.
2Goals Podcast's first season is about to finish, but the goals to reach are nowhere near. With every episode, we are aware there is much to do, and we are full of ideas that must turn into actions. Thank you to The Football Business Academy for giving us a place to start, to all our guests, followers, classmates, organizations, and platforms, who have transformed us into these co-hostesses eager to work more!
To follow Maria Laura and Cátia's journey and listen to their wonderful podcast, be sure to follow them on:
Twitter, Instagram, Spotify and Youtube.
Maria Laura Ordoñez Vargas, from Colombia, is an Alumna of The FBA's Professional Master in Football Business 4th Edition. She can be contacted via LinkedIn.
Cátia Silva, from Portugal, is an Alumna of The FBA's Professional Master in Football Business 4th Edition. She can be contacted via LinkedIn.