My internship has been a tremendous experience where I had the opportunity to work with several departments within a football club which gave me an invaluable insight of how football clubs are run. 
As far as I can remember, football has always been part of my life and everything that I am able to recall from my childhood is related to football. When I was 6 years old, I joined the youth teams of my hometown club in Geneva and at 15, I started to realise that I preferred to analyse the game rather than playing it…perhaps this explains why I was a goalkeeper.
Therefore, I decided to commence my coaching education and career at the same moment and I started to study Economics at the University of Geneva in 2012. During my time at the University, I had the chance to join a coaching program held by the Sporting Club of Portugal where they offered me the opportunity to implement Sporting football academies and summer camps in Switzerland. Since that day, I understood that everything that I ever wanted was to work in the football industry whether as a coach or in club management or development.
In 2017, I graduated in Sports Management and began searching for master's programs dedicated to football which would give me theoretical knowledge but also practical experience. Unable to find the right program, I took a gap year to focus on my coaching education and to travel.
In September 2018, I came back to Geneva and came across The FBA website where I found everything I was looking for: professors working in the industry and a provided internship. As a very last-minute admission, my application process has been speeded up and I started asking myself if it was the right thing to do for my future but when I met Dorian Esterer (The FBA's CEO) and Boris Groselj (The FBA's Operations Manager) all my doubts instantly disappeared. Since that moment, I knew joining The FBA was the right decision.
Eight months later, I am doing my internship at Paris Saint-Germain as a business developer for the women's section of the club. My role is to explore and develop commercial opportunities for the women's team. During the first weeks of my internship, I conducted a benchmark on women's football around the world to help the sponsorship, ticketing, communication and production department of the club to gather and understand the best practices in women's football. Then, I held a brainstorming session with the different departments to explore all the new possibilities that would best fit the club. At the moment, I am helping the sponsorship team to prospect potential partners and establishing the broadcasting, communication, ticketing and matchday strategies for the upcoming season.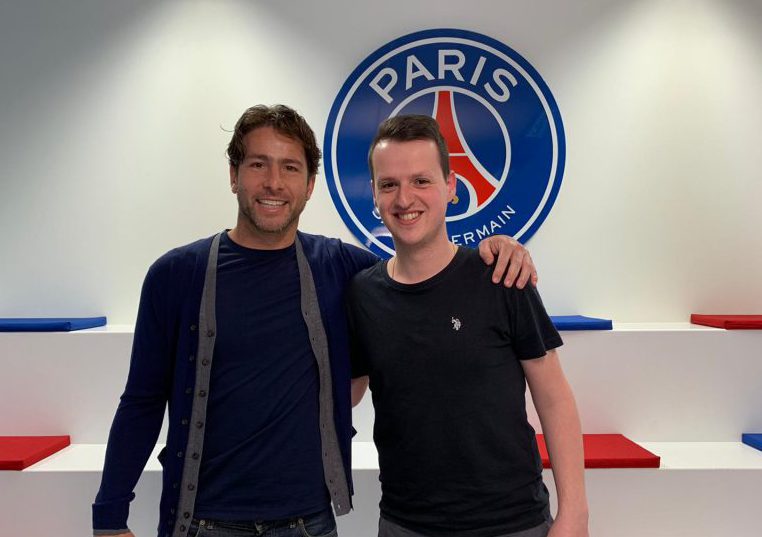 So far, my internship has been a tremendous experience where I had the opportunity to work with several departments within a football club which gave me an invaluable insight of how football clubs are run. However, working for the women's football team of a gigantic club like PSG was maybe the most difficult part of my internship. Indeed, it was really challenging to find people motivated to work with us because everything in the club is built for the men's team. In other words, all the departments and employees of the club work mainly (or only) for the men's team.
Despite this setback, I have been enjoying my internship. Moreover, I had the incredible chance to have my office next to PSG's sporting director, scouts and analysts' offices from whom I heard and learned extremely useful advices for my coaching career. Not to mention my internship supervisor Bruno Cheyrou (General Manager of Women's football at PSG) from whom I learned crucial lessons of how a professional football team must be managed.
To conclude, I would like to thank The FBA for giving me the opportunity to continue my professional journey in the football industry in one of the biggest clubs in the world and more importantly working in the field of club management/development which is the one I like the most.
Mikael Coehlo is a Candidate of The FBA's Professional Master in Football Business 3rd Edition. He can be contacted via LinkedIn.