The practical experience that I have gained from my time at ESSMA, I am sure will help me in my journey forward.
Having spent a major part of my life in Oman, I guess I always carry some of their traits close to my heart – the prominent one being the will power and courage to pursue my passion. An engineering graduate from India with over three years of work experience in sales and marketing, setting out to pursue a management masters in football business will be quite hard for some to fathom, but then what would life be if one is not brave enough to pursue one's dreams and ambitions. Life will always give you chances to prove yourself if you are resilient and don't give up on your dreams.
The Football Business Academy is my chance to gain knowledge, build myself and pursue a career that I dream of.
I remember having long phone calls with The FBA regarding my internship and expressing my anxiety in knowing different aspects about the profile and exposure that I would get during my internship. Looking back now, I am happy that I was blessed with the opportunity to do my internship at the European Stadium and Safety Management Association (ESSMA) in Belgium. ESSMA offers a platform to stadium professionals where they can share, learn and discuss topics related to ESSMA's areas of expertise: Development & Construction, Operations & Ticketing, Sustainability & SMART, Safety & Security, Fan Experience & Hospitality and Pitch Management.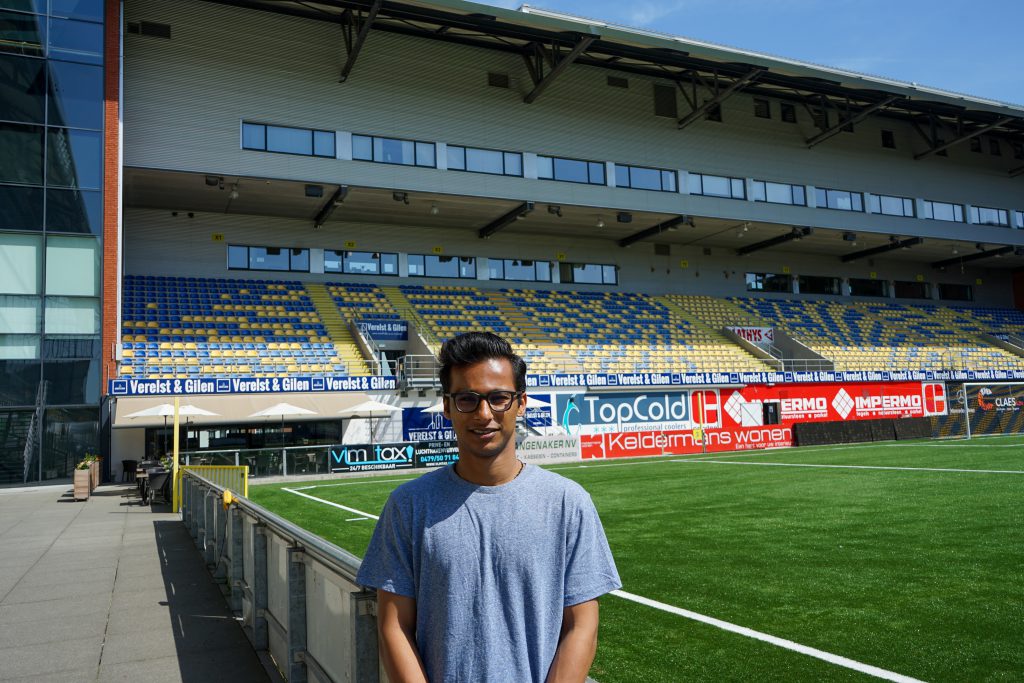 Every organization works differently and so does the exposure and experience one gets during his or her tenure with that organization. As a person who values knowledge more than anything, ESSMA was the perfect fit for me. The profile I was offered during my internship was Research, something that I constantly enjoy doing.
At ESSMA, I have been able to develop my knowledge about what clubs and federations are looking at, to better optimize their stadium operations. I was surprised by the different questions we get here at our 'Ask ESSMA' service and it honestly had me feeling ''Wow!''. To have contributed to the research desks of some very interesting topics for some fantastic clubs across Europe, I feel a sense of satisfaction that, "Yes, I have contributed an idea that will help them grow one day". The subjective feedback that I have received from my colleagues at work has helped me sharpen my skills and gain valuable new ones. For me, this has been a learning experience that I will keep close to my heart always.
The practical experience that I have gained from my time at ESSMA, I am sure will help me in my journey forward. I would like to thank all my colleagues at ESSMA and The FBA Family for providing me with this opportunity. Looking forward to positively making a difference to the football industry.
Ajay Abraham is a Candidate of The FBA's Professional Master in Football Business 3rd Edition. He can be contacted via LinkedIn.