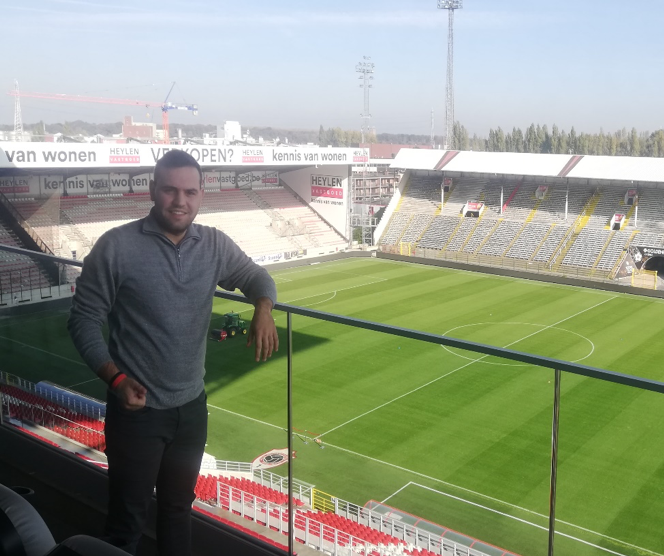 #MyInternshipAt… Michel Malek takes us to Royal Antwerp FC
"I believe this experience will allow me to develop both on a professional and personal level. I will be ready to work in the football industry and thanks to The FBA, contribute to a better future for the game."
If someone told me a year ago that I would be having an internship at a European football club while specializing in studies related to football business, I would have laughed. Being able to work in an environment that I love has been my objective in life. Football has been my passion since childhood, from the game played on the pitch, the love of the fans, the culture clash, to the teams' jerseys that I have been collecting my whole life.
I graduated university with a Bachelor of Economics from Saint Joseph University of Beirut, in Lebanon. I started working in the banking sector as a credit controller for several months. I can say that I was content with my work but not happy. It all changed when I discovered institutions such as The Football Business Academy offer a Masters in Football Business and trains individuals on how to administrate and run the world of football. From that moment onwards I knew that I had to do everything possible to be able to achieve my goal, which is working in the football industry. After long discussions with family and friends, I started my FBA program and from the first day of courses, I understood perfectly that it was the best choice I had made.
The FBA also gave me the opportunity to gain invaluable insights and experiences in the football industry due to their commitment on getting internships for their students. My top priority was to have an internship at a football club in the women's sector or to be able to have a rotational internship experience in different departments inside a club. Thanks to the FBA, I am currently doing my rotational internship at Royal Antwerp FC, in Belgium. The red and white family is the oldest club in Belgian Football and have made impressive progress in the last 2-3 years, both sportingly and financially. In fact, after years of turmoil, RAFC got promoted to the first division two years ago, finished 4th last season and have a new staff management as well as a new owner, who was able to clear the debts and give financial resources to develop the club. I feel privileged to be allowed to participate in the rise of the best football club of Antwerp.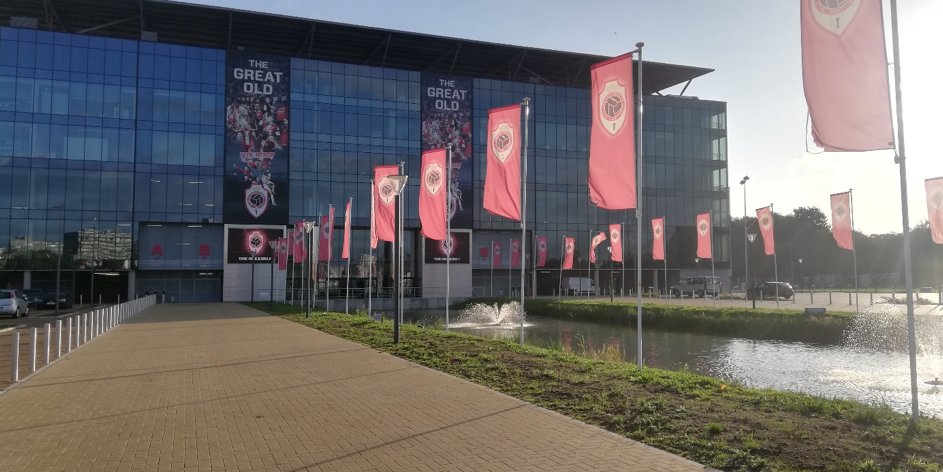 My internship started in the marketing department, where I have been analyzing season ticket prices in the top leagues in Europe alongside the best clubs in Belgium for future purposes. Giving various options in the membership program for fans is also an objective for the club for next season which I have been working on. Additionally, I have been analyzing the best practices of football clubs using re-usable/returnable cups in stadiums because being environmentally friendly is one of the most important targets of the club. Today, I am working on different fan activities on matchdays while considering the resources of Royal Antwerp. My future projects will be focused on RAFC 's international benchmarking in relation to royalty system and an e-sports strategy amongst others.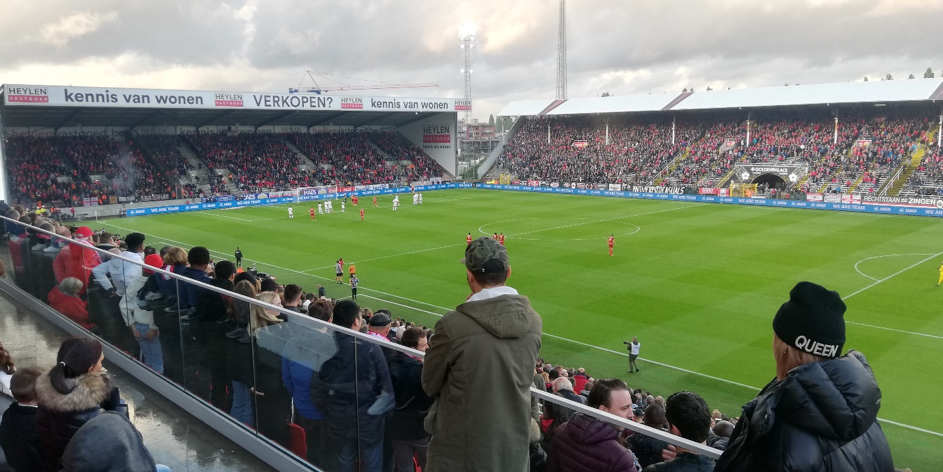 I believe this experience will allow me to develop both on a professional and personal level. I know that in three months, I will be ready to work in the football industry and thanks to The FBA, contribute to a better future for the game.
Michel Malek is a Candidate of The FBA's Professional Master in Football Business 4th Edition. He can be contacted via LinkedIn.