After years working in different areas of the sports industry, I joined The Football Business Academy with the goal of specializing my career in football and having the opportunity to work in a professional club. It's a big part of why The FBA's internship program caught my eye. Doing so, I never imagined that the path would take me so far from Mexico to a historic club, in such a special country like Uruguay. I've always had massive respect for their football achievements given their small population, so I was very impressed when The FBA announced their partnership with Nacional.
Just a month later I was told the club was interested in interviewing me for the position. I researched what they were doing and was even more impressed about them after seeing the #Nacionalizate campaign they had recently launched. Thankfully the interview went great and a month later I was on a flight to Montevideo. I was tasked with the Business Intelligence position for their Commercial & Marketing Department.
Once there, I got to witness first-hand, the enormous passion they have for the game and the impact Nacional has in the everyday lives of the fans. Nacional is the club with the most titles in all of America, with 3 Copas Libertadores and 3 Intercontinental Cups, Cups which I had the distinct pleasure of holding while working in their anniversary ceremony. I even experienced the happiness in a father's eyes when he registered his new-born son as a club member along with his grandfather. I could also hear the whole neighborhood celebrate from their balconies when el Decano scored in a Libertadores match. Even my landlord got me cable for free once he found out I was working for his club. That's how much the club matters!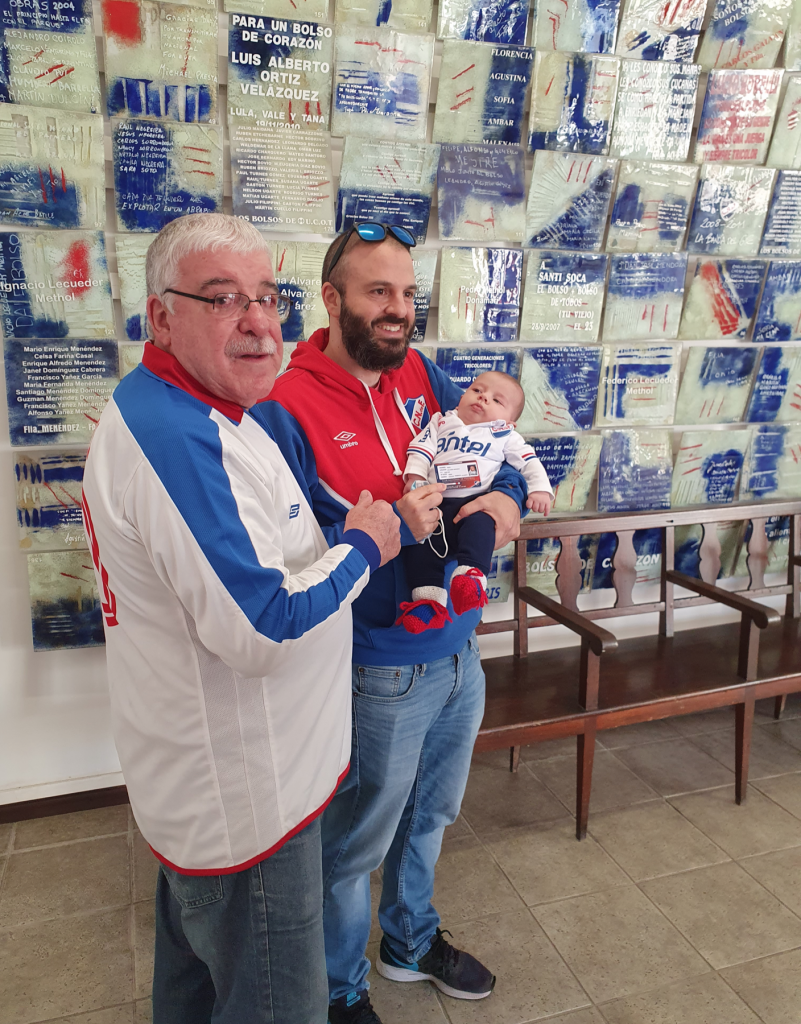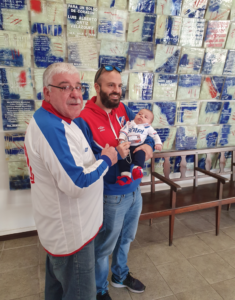 I also had the amazing opportunity to work in Gran Parque Central, the stadium that held the first World Cup match ever, and even meet club legends like "el Chino" Alvaro Recoba and Iván Alonso, who is now General Manager of the club and became someone who I had the pleasure to truly build a relationship with. In my time with the club, I researched benchmark strategies for their digital renovation project, analyzing their membership program, OTT platform, social media engagement, sponsorship activation and focused on the launch of their new website, where I worked together with 7 Legend, a Cristiano Ronaldo-owned digital developer company. My involvement and integration during the internship thankfully concluded with a job proposition in Nacional, where I'm currently working in now!
I would like to give special thanks to Rodrigo, Iván, Lara, Verónica, Fito, Cata, Diego, Mati and José from the club and Kristian and Marcin from The FBA for making this experience as incredible as it was.
Esteban is a Graduate of The FBA's Professional Master in Football Business 7th Edition. He can be contacted via LinkedIn.