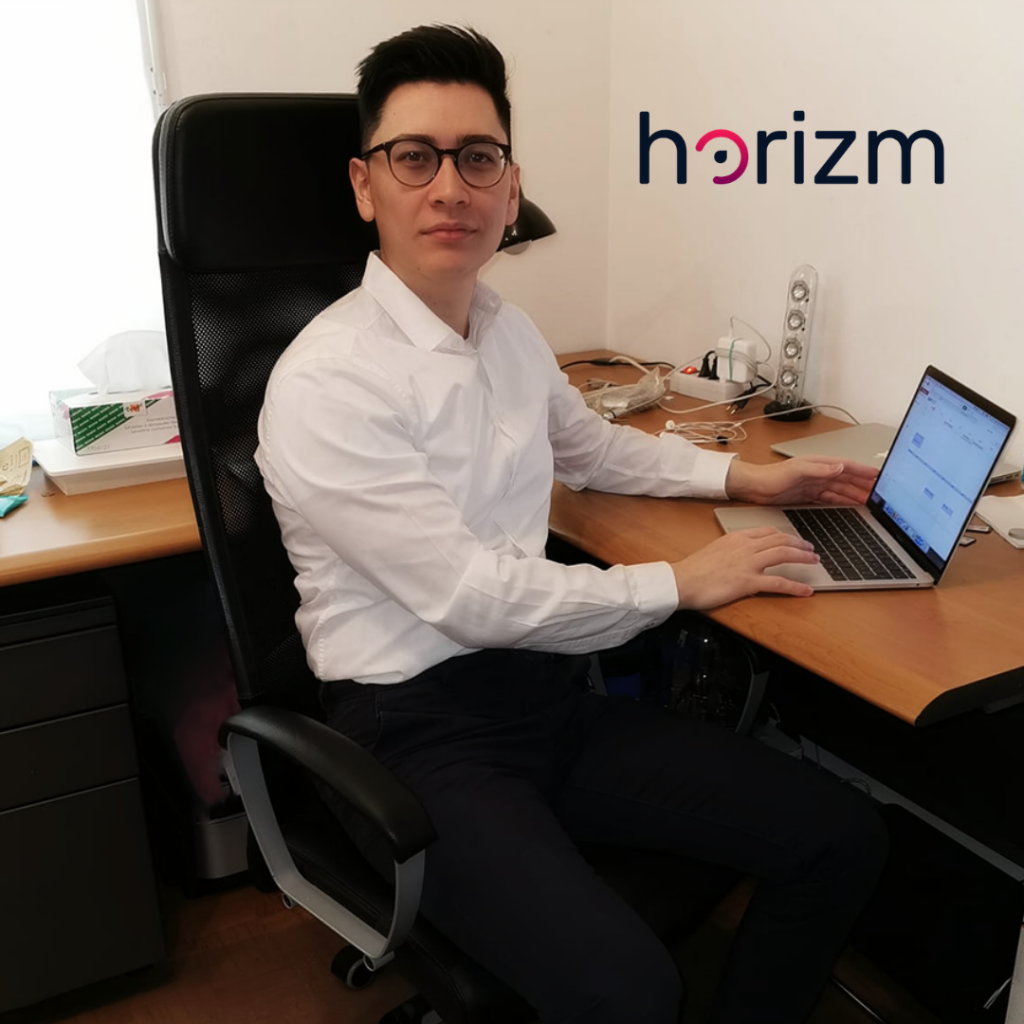 Benjamin Lines : #MyInternshipAt Horizm
"I am eternally grateful for this experience and wish to thank The FBA and everybody and Horizm for an unforgettable internship!"
Having spent most of my life working a variety of jobs during my education, I had never really found an area I was passionate about. After my studies in Media and Communication Sciences at the University of Zurich, I decided to pursue my passion in football as a potential career path which is when I stumbled upon The FBA who promised a tailor made internship to help me find my way in the ever-changing football industry.
The FBA provided me with the most invigorating and exciting modules and lectures I had ever experienced.
The environment of the classroom in which I was surrounded by like-minded peers and football enthusiasts made the year-long journey at The FBA the most fun, educational and beneficial for my education and career thus far.
Since my studies started at The FBA, my passion for football has only grown and my enthusiasm for working in the industry soared with it. My issue, however, was not knowing exactly what my place would be in the industry and which position would suit me the best. During my prior studies I had developed an interest and skills in scientific methodology and data collection. This was when The FBA suggested an internship at Horizm, a startup company with a focus on digital revenue and sponsorship in sports.
The team allowed me to pursue various tasks in order to learn from other areas and gain as much experience as possible.
My internship started out with a support role in the commercial team which I assisted in various tasks in order to get an understanding for the company and what they do. This included data collection and working with the company's tools to analyse their customers' situation regarding their digital assets. Part of this process was to assist in creating reports for the customers and provide a structural overview for them. The team allowed me to pursue various tasks in order to learn from other areas and gain as much experience as possible. They were incredibly supportive and encouraged me to learn and were always there to teach me anything new and answer all of my questions at any time. It was an incredibly perfect environment to thrive in despite having to work remotely from home.
As the internship progressed, I was trusted with new tasks regarding independent research into various markets which would help the company make business decisions in the future. These reports were always met with great constructive feedback which allowed me to improve on my research skills and data presentation.
It was a breathtaking experience to work with a startup company that had such high aspirations, co-workers with incredible ambitions and an overall environment where individual work is hailed as a crucial part of progress and success for everyone. I am eternally grateful for this experience and wish to thank The FBA and everybody and Horizm for an unforgettable internship!
Benjamin is a Candidate of The FBA's Professional Master in Football Business 6th Edition. He can be contacted via LinkedIn.