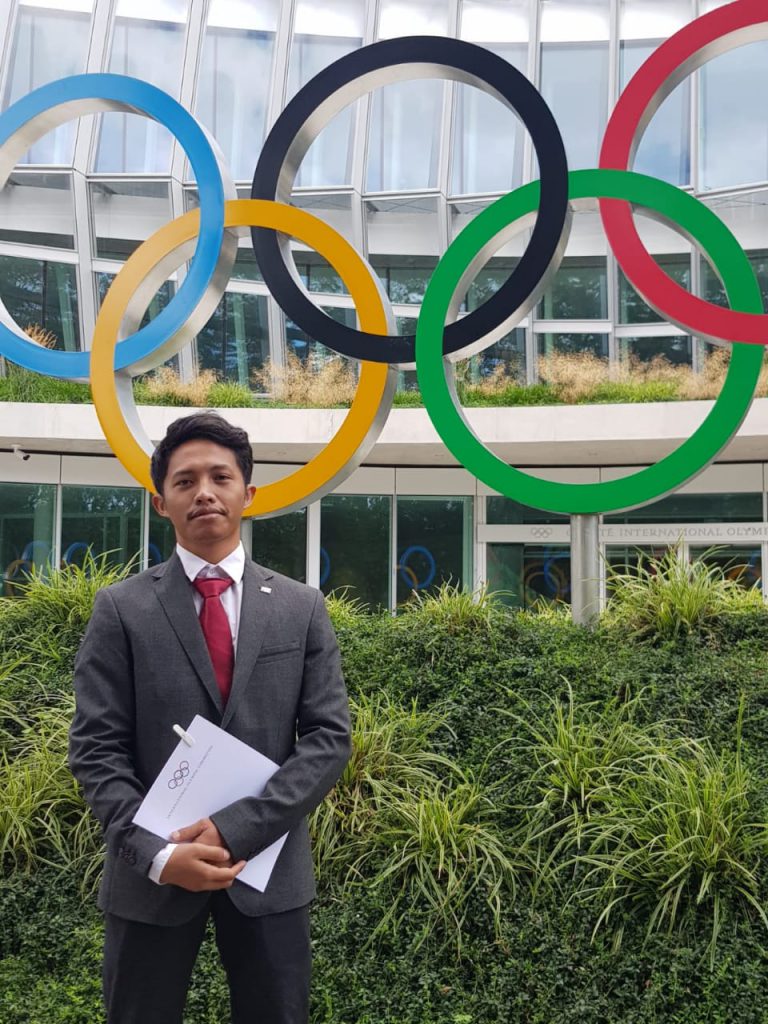 Arief Ilyasa: Reflections from the Field Trip to The International Olympic Committee and The Court of Arbitration for Sports
"A journey that I will always remember and become a provision for me, to sail through my work in the football industry wherever I am placed in this world and to continue making football a better sport."
That day was a special day for me. The reason why is because I was able to see firsthand and get explanations from speakers from the International Olympic Committee (IOC) and the Tribunal Arbitral du Sport, also known as the Court of Arbitration for Sport (CAS), two places that were important to be visited by Candidates of the Professional Master in Football Business. I used to feel that such places would not be possible for me to visit because they were not easy to enter. In addition, the distance is very far from my country as I am from Jakarta, Indonesia, which is 11,321 km or 7,035 miles away.
More precisely two weeks ago, all my classmates and I were accompanied by staff from The FBA to visit these two places. We departed from Geneva by bus and passed the freeway that offered a beautiful natural scenery typical of Switzerland. Arriving first at the IOC, it did not take long for us to be invited directly into the room located to the right of the entrance.
We were welcomed by Anabela Moccia, Sport Operations Manager, and Bram Schellekens, Summer Sport Manager, who gave a presentation about Football in the Olympics, followed by a question and answer opportunity. I noted and got 2 important points that I underlined from the explanation. The first is how football takes a role in every Olympic performance. As explained on that day, it was recorded in history that football in 1900 only became an exhibition match, but then a few years later, in 1908, football entered into a branch that was officially contested at the London Olympics. The second is about the challenges ahead, such as the complexity to present the best football players available to play in the Olympics. Here, the challenge consists of a schedule which also affects the clubs' policies where the players play, as well as FIFA as the highest association in football. There is also a sensitive discourse about futsal as a substitute for football in events as big as the Olympics. In addition, the challenge is in the organizing country of the Olympics and how the host must think carefully about all aspects related to the implementation of not only infrastructure such as the stadiums, but also other supporting aspects which need to be considered for preparation. After this session, we were taken on a tour and received an explanation of the new offices of the International Olympic Committee which combines the highest standards of modern architecture design with a holistic approach from an Olympic point of view.
After completing our visit at the International Olympic Committee, we then continued to visit the Court of Arbitration for Sport which is only 4 km away. There we were welcomed by Daniele Boccucci, CAS Counsel and Head of Mediation, who started by explaining the history of the founding of CAS. The Court of Arbitration for Sport was an independent judicial body with 60 arbitrators in its initial year of existence in 1985 and increased, as cases also increased, to 400 arbitrators. Around 70-80% of cases handled by CAS are football cases. In the second session, we were able to deep dive into some of these cases as we got an explanation from Anton Sotir, Associate at renowned law firm Kellerhals Carrard, about more specific details. He had made a special selection of football cases at CAS such as employment contracts with players or with coaches, contract disputes, disputes based on FIFA regulations, disciplinary cases, financial fair play cases, as well as eligibility & governance case.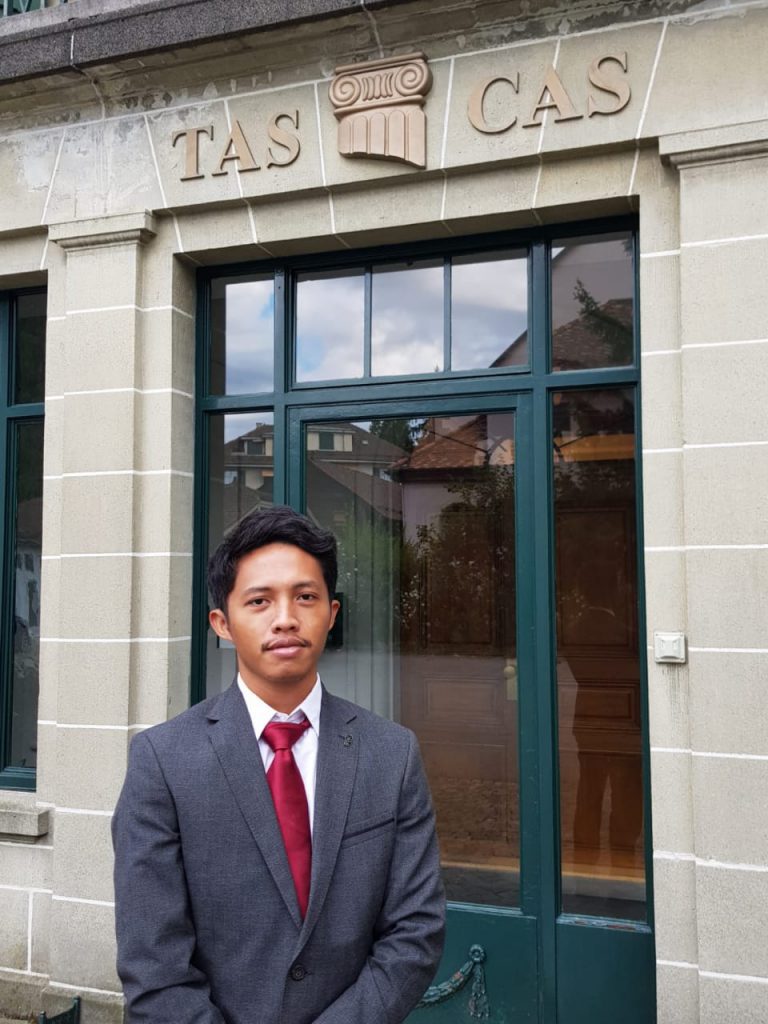 This trip for me personally really became a special trip but not only because I could see firsthand and get exposed to speakers from both places. As someone who graduated with a major in law and focused on sports law, to see the Court of Arbitration for Sport and learn to know more about sports law especially in football is something special and cannot be described in words. More than that, an experience that coincidentally coincided in the same year as when PSSI (the Indonesian football association) established the National Dispute Resolution Chamber (NDRC) and Indonesia volunteered to host the 2032 Olympics based on a letter from the President of the Republic of Indonesia, Joko Widodo, to the President of the International Olympic Committee, Thomas Bach, which got positive responses.
A journey that I will always remember and become a provision for me, to sail through my work in the football industry wherever I am placed in this world and to continue making football a better sport. Thank you to The FBA, the Court of Arbitration for Sport, and the International Olympic Committee for this opportunity.
Arief Ilyasa is a Candidate of The FBA's Professional Master in Football Business 3rd Edition. He can be contacted via LinkedIn.