Sunday October 2nd; Deportivo La Coruña vs San Fernando CD. 
This was the first time I watched a game of the club and, as the team was playing away, I chose to join the club's passionate fans at the official team bar, Bar Museo 1940, for the match.  
San Fernando CD is a small club with a great office environment. Since the beginning, President & CEO Louis Kinziger and all the staff members have welcomed me warmly and I quickly felt part of the team.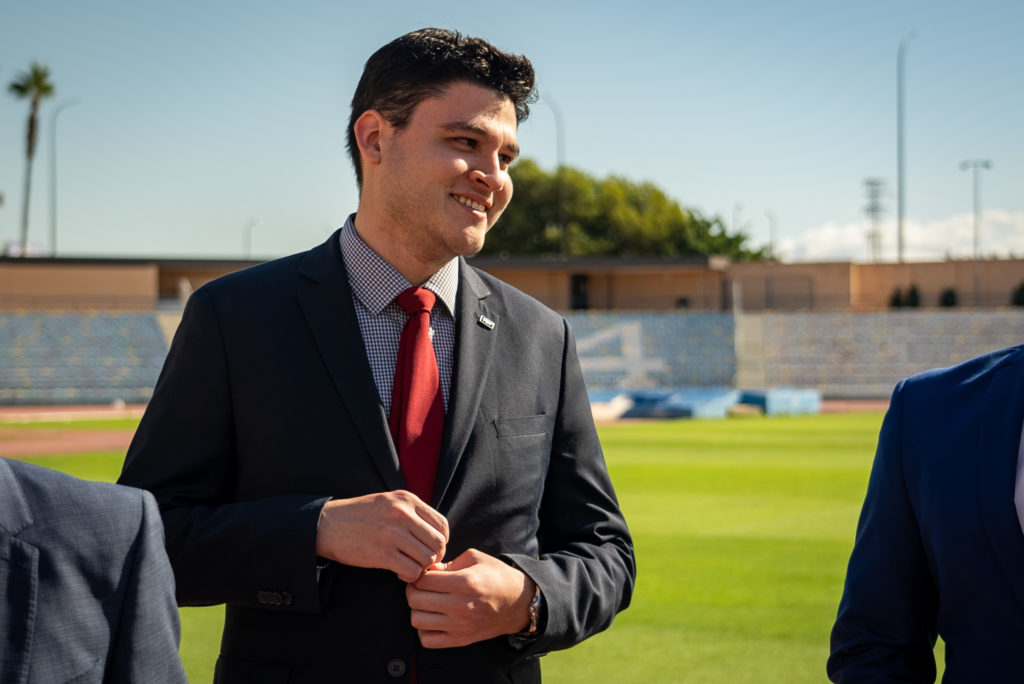 My internship was focused on the club's Academy and I've had the chance to work and interact with almost every coach there. They have a strong and well-established system with a total of 12 teams classified into different categories within the age group due to the level of the teams:
3 U18's (A, B & C)

3 U15's (A, B & C)

3 U13's (A, B & C)

2 U11's (A & B)

1 U9's
My main responsibility was to manage the squad lists and keep track of the playtime of the players across every team, to ensure that every team kept a relative in playtime and to give all players a chance to develop properly. Among my other duties, I also kept track of the scout reports and assisted with post-game video analysis, collaborating directly with the Academy and  Methodology directors. They gave me the chance to contribute in different areas that provided me with a greater understanding of how the academy is run in Spain, and how it all works. Being able to experience both the administrative and sporting aspects of the academy made my journey with San Fernando even more incredible. 
One of my main highlights was to collaborate as assistant coach of the U11 B team. It was my first time with 7 v 7 matches instead of the normal 11 v 11, which comes with a whole different set of tactics. Being able to contribute to their development along the season made me feel very proud of myself, achieving 10 wins and 2 draws with the eyes set on the promotion. 
I would definitely recommend future FBA Candidates to take your internship opportunity at a club like San Fernando. I'm very grateful for the opportunity and all their support along the way. 
____
Thomas is a 10th Edition Candidate of The FBA's Professional Master in Football Business. Reach out to him via LinkedIn.
San Fernando CD is a valued Partner of The FBA since May 2022.