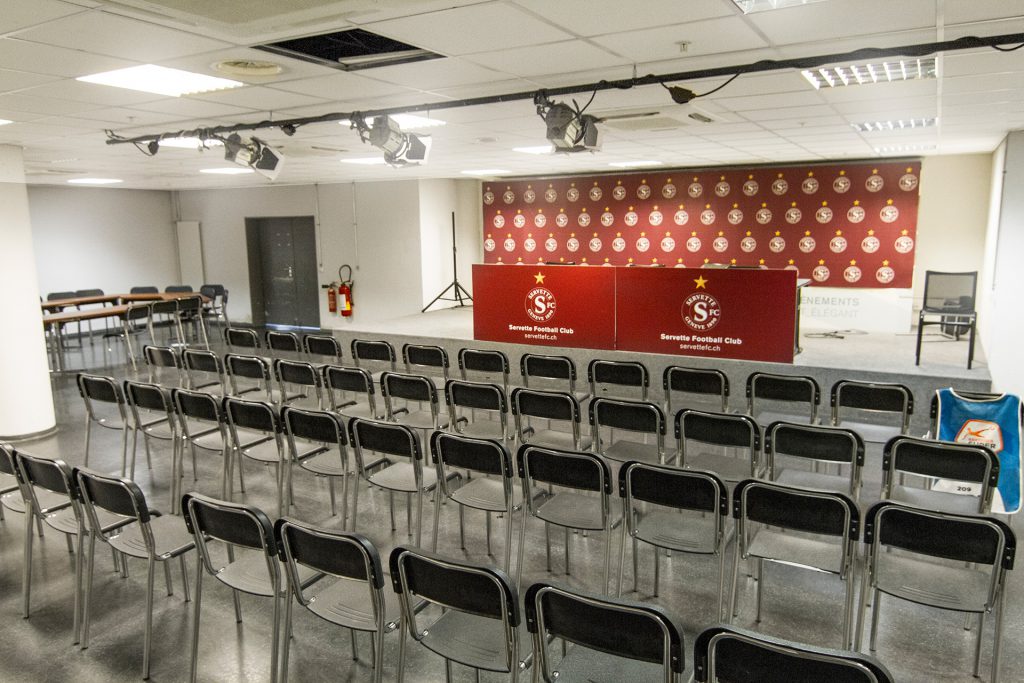 The FBA experience – why is it different?
Football, like sport in general, needs to be treated like any other industry – professionally. Nowadays, there is much more at stake than just the game, and it is vital to encompass the economical, political and social dimensions in the daily management of the sport. Most established sports are now professional, but are they really managed in a professional way? The case of football is flagrant: the number one sport in the world, impacting billions of people, but yet the recent scandals prove that it still lacks of professionalism in its management. Hence the legitimate question: how can we professionalize its management? Whilst we have certainly observed in the past 10 years a rise in the offer of sports management programs, at the FBA, we do believe Education is the answer, but it needs to be applied in a practical way and respond to the real needs of the industry.
So, for the people out there, dreaming of working in the football industry and wondering which sport management program will enable you to achieve it, let us explain you why The FBA is truly unique.
Innovating and breaking the codes
The FBA has created a Professional Master in Football Business, entirely dedicated to the football industry, which is the first of its kind to offer a hybrid program; taking all the advantages of online and physical courses and combining them into one unique program. Elaborated in collaboration with industry experts, this program steps away from traditional course structures and educational models, to create a more innovative and comprehensive curriculum.
Professional Master means we stand out from the pure academic courses to foster a more practical perspective, based on the reality of the field. Our professors may not have a PhD, but they are experts in their field, coming from the main stakeholders of the market. In other words, forget about the boring marketing classes about Porter 5 forces, our Marketing professor is the Head of Marketing at Borussia Dortmund and is here to give you an unparalleled understanding of what the football industry actually expects of you, make you work on real practical cases and give you the chance to learn from one of the benchmark of the industry. During all our online and on-campus classes and lectures, you will be inspired and mentored by highly experience industry professionals who have a passion for teaching and will enrich your knowledge.
Professional Master also means we believe in the importance of applying theory into practice. This is why we have included a mandatory internship as part of our curriculum, and guess what, your internship is guaranteed inside one of our partners' organisation. To conclude the program, you will not need to write an academic thesis; instead, you will be engaged on a consulting mission (Student Business Project) developing a key project directly for a main actor of the market. Forget about the frustration of learning but not being able to translate it to real case, everything is designed to boost your professional experience.
Finally, Professional Master means you also need to be in direct contact with industry stakeholders. Forget about the disappointment of not having the chance to meet and engage with professionals of the market. Through active participation at industry business events such as Soccerex, insightful field visits at the main football organisations, and interaction with your colleagues, professors and lecturers; you have all the tools in hand to develop a strong network and start prospecting a future job since day 1.
As you can see, our program was elaborated to cater the real needs of the industry, and also yours. Our educational philosophy based on three pillars – Knowledge, Experience and Network – results in a more valuable and engaging learning experience, which in turn, should increase your employability once graduated. At the FBA, we care about your education, but we strive for results. For most you, the hardest part is to get your foot in the industry. By providing you with the necessary knowledge, real-life experience, and professional exposure, combined with a strong Partner Network and career platform, we make sure to set you up for an exciting career start in football. This is the FBA experience.