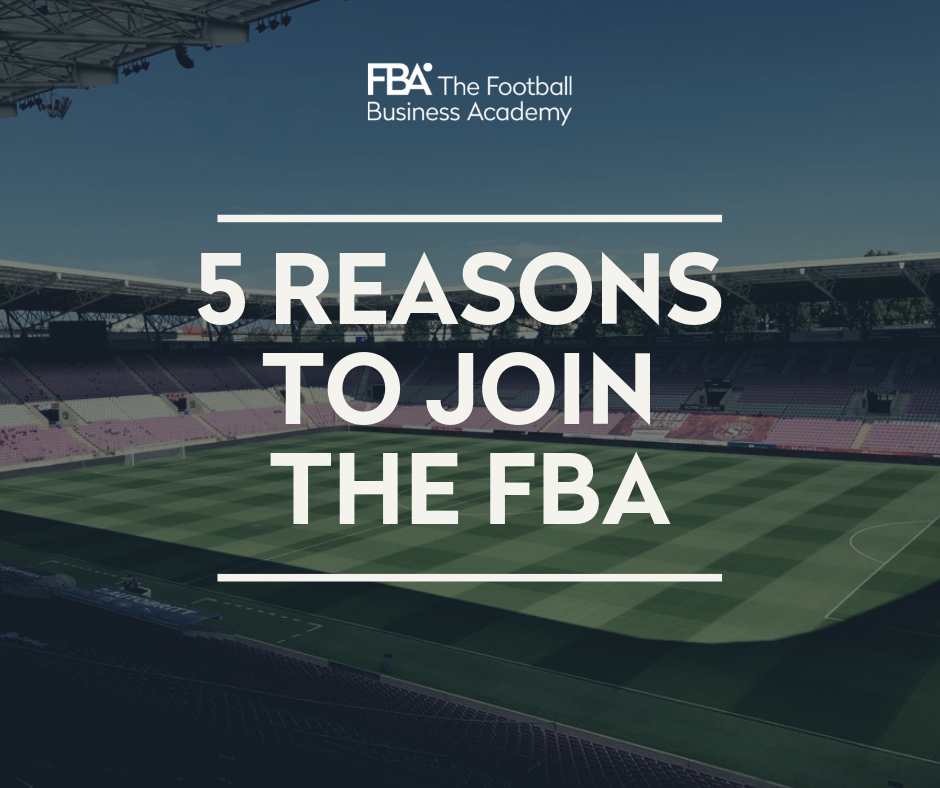 Here Are 5 Reasons Why You Should Study At The FBA
  1. 90% of our Alumni have found a job
in the football industry within 3 months after graduating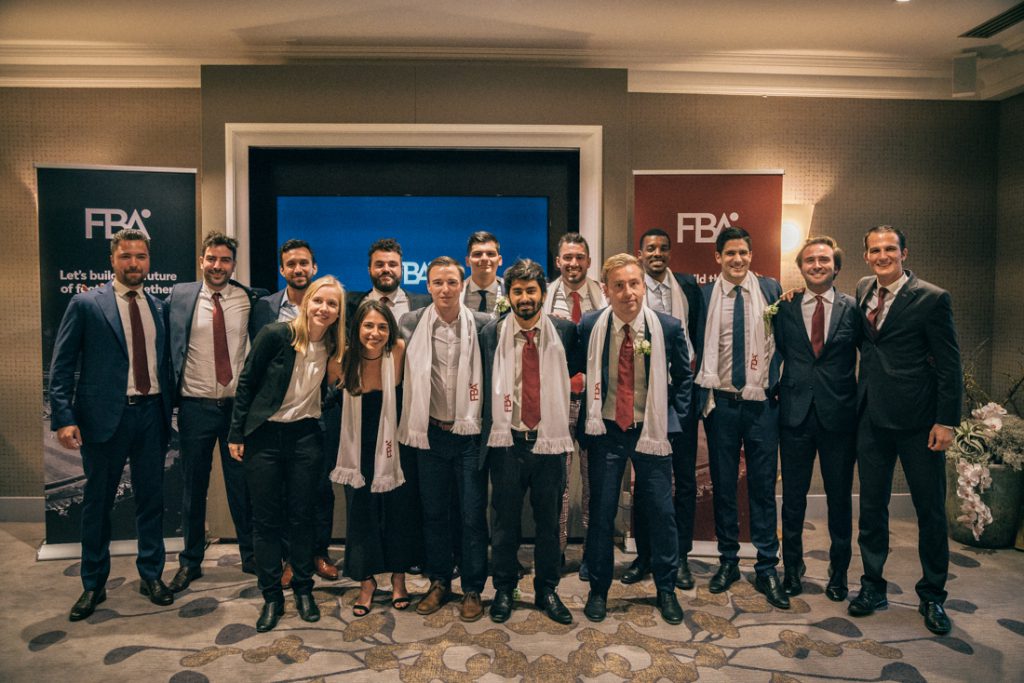 Click here to check out their current positions.
2. Amazing Internships
At The Football Business Academy, we take pride in being able to place our Candidates at prestigious football related organizations for their mandatory internships.
Check out Arianna's journey at SL Benfica 
Check out Simon's journey at FC Bayern München
Check out Francesco's journey at Soccerex
3. Networking
What better way to break into the football industry than by participating in the world's leading football business events?
The Football Business Academy is proud to be partnered with 
Soccerex
, which has been bringing together the football industry for over 22 years. The presence of key stakeholders such as football clubs, federations, leagues, sponsors, agencies, suppliers, start-ups and so forth ensures all of the industry's sectors are represented, with their decision makers looking to network, gain insight and socialize.
Click here to watch Soccerex Miami Aftermovie
Still need more?
Thanks to the strong network of The FBA, you will have access to over 2'500 contacts within the global football industry at any time.
4. Our Professors, A Large Panel Of Experts
In order to truly understand the intricacies of such a competitive and dynamic industry – as is football – it is essential to combine theory with practice. That is why all of our Professors and Guest Lecturers have been carefully selected to ensure they have a great wealth of professional experience, and know how to convey the realities, challenges, and needs of the football industry to our Candidates.
Check out The FBA Professors
5. Experience High-Level Field Trips
At The FBA, Candidates are trained to the reality of the market.
Field Trips offer a unique opportunity to learn from senior executives how the concepts and practices learned during the courses are put in place at clubs and governing bodies. Ideally located at the heart of a region considered to be the world capital of sport – with easy access to neighboring countries – The FBA organizes Field Trips for its Candidates to major football organizations and the best-managed football clubs serving as a benchmark.
Check out our Field Trip to Lisbon
Convinced?
Get in touch and join our 4th Edition, starting in March 2019.