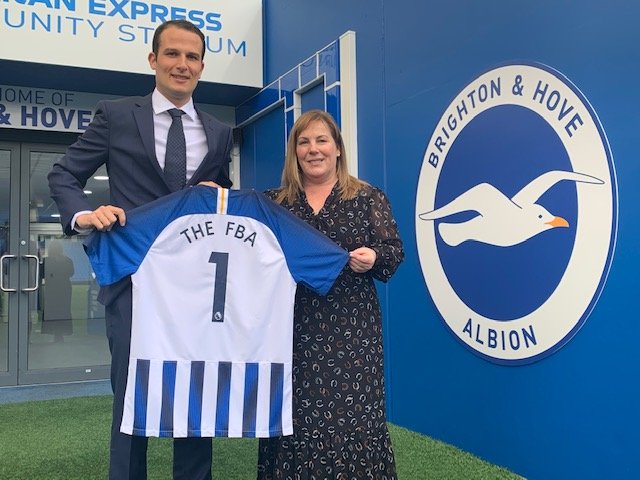 The FBA Latest News – January 2020
NEW PARNERSHIPS
First Educational Partnership with a Premier League Club
"We are delighted to be partnering with The Football Business Academy. They are attracting some of the brightest young talents in the industry from across the world." – Rose Read, Head of People & Culture
We are excited to have welcomed Brighton & Hove Albion Football Club into The FBA Family!
This is our first educational partnership with a Premier League club. Brighton & Hove Albion Football Club reflects the professionalism and best practices The FBA has been aiming to instill in our Candidates. We couldn't have wished for a better partner with whom to celebrate this significant milestone.
Click here to read the full announcement.
New Partnership with our 4th Spanish club
"It is a privilege to associate with The FBA which defends and promotes education and professionalization in the world of football. (…) Furthermore, I want to highlight The FBA's commitment to elevate the role of women in leadership positions, something that I fully support." – Patricia Rodríguez, CEO, Elche CF.
Elche CF is currently competing in Spain's second division, LaLiga SmartBank. This is our 4th partnership with a Spanish club and we are very much looking forward to collaborating on mutually beneficial projects and opportunities.
Click here to read the full announcement.
New Partnership with Olocip
"We are pleased to announce our new partnership with The FBA. (…) Working in the same line with The FBA, we will contribute to develop future leaders in football with deeper knowledge regarding technology trends, something essential nowadays in our industry." – Esteban Granero, CEO, Olocip
Olocip is a Madrid-based AI consultancy set up by RCD Espanyol and former Real Madrid player Esteban Granero and some of Spain's top AI scientists, which uses artificial intelligence to help sport entities and players make the best decisions.
Click here to read the full announcement.
NEW JOB ALERT
Our 3rd Edition Alumnus joins Galatasaray S.K.
We would like to congratulate our 3rd Edition Alumnus, Erdal Barkay, for his job as a Business Development Specialist Assistant at our Partner Galatasaray S.K. 
As part of his Student Business Project at The FBA, Erdal met the club's senior management; now they are working together to continue developing Turkey's most successful club.
We are proud to witness our Alumni succeeding in the football industry.
Good luck on this special adventure!
WHAT'S UP WITH OUR 4TH EDITION CANDIDATES?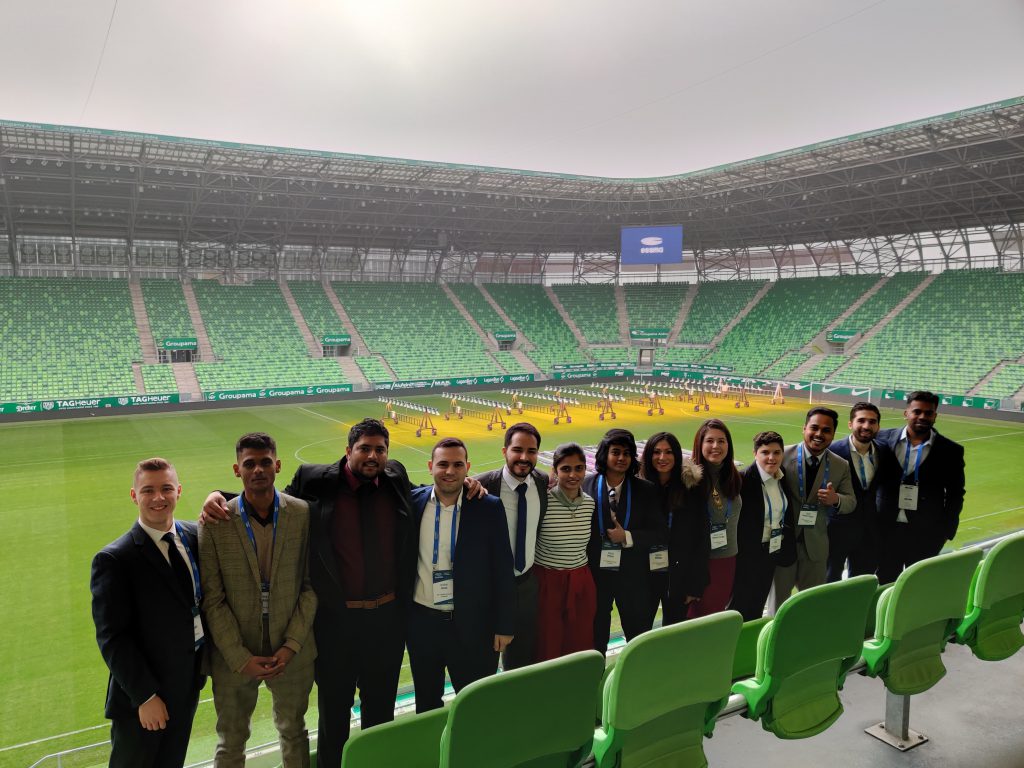 Field Trips around Europe
Our 4th Edition Candidates have the opportunity to travel around Europe on different Field Trips that are organized as part of Module 4. They kicked off their first Field Trip in Budapest attending the ESSMA Summit.
They had the chance to learn and understand all about stadium operations in Europe while in the Groupama Arena, a 22,000-capacity multi-purpose stadium.
We would like to thank our partners ESSMA for giving this opportunity, as our Candidates gained valuable insights from their first Field Trip and connected with many industry professionals.