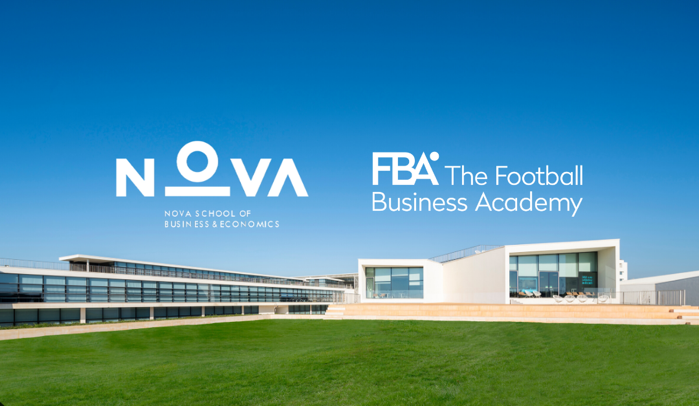 The FBA Latest News – February 2020
NEW CAMPUS
We are delighted to announce a partnership with Nova School of Business & Economics!
As of this summer, the Module 4 will no longer take place in Geneva but in Lisbon, thanks to what we believe will be a very successful partnership with Nova School of Business & Economics. They are part of a select group of business schools which have the Triple Crown Accreditations – EQUIS, AMBA and AACSB. Indeed, less than 1% of the world's business schools have this highly recognized education standard.
"This partnership (…) is aligned with our strategic goal to establish innovative partnerships with organizations that are at the top of their field", Daniel Traça, Dean, Nova SBE.
This partnership represents a unique opportunity for FBA Candidates as they will have the privilege of studying in one of the most beautiful and innovative campuses of Europe for 2 months just outside Lisbon, while still being part of a top educational institution that follows Swiss high-quality standards.
WELCOMING OUR 6TH EDITION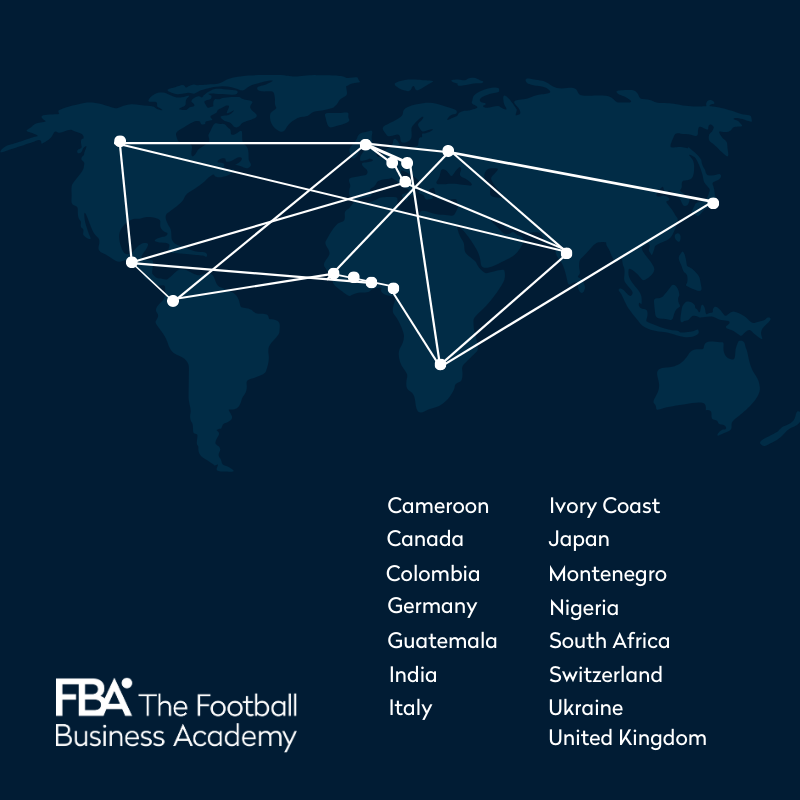 Earlier this month we welcomed 16 new Candidates from all over the world for our 6th Edition! A new chapter started for them as they began their journey to fulfil their dream of working in the football industry.
As part of Module 1 our Candidates are now being introduced to the football industry with our dear Professors : David Goldblatt (Global History of Football & Political Economy of Football), Alexandre Mestre (Law in Football, Ethics and Professionalism) and Isitan Gün (Financial Strategy in Football), as well as several Guest Lectures like "Big Data and Artificial Intelligence in Football" by Eduardo Valdes from our Partner Olocip.
Be sure to check our future posts to follow our Candidates on their new journey!
LAUNCH OF THE NEW FBA WEBINAR SERIES
With the conclusion of the 2 first episodes from our Webinar Series, there has been already over 2'500 combined views. Thanks to everyone that tuned in!
The first week we kicked-off this new series with the topic : "How COVID-19 is impacting Football clubs in Europe", by Olivier Jarosz, Partner at Club Affairs, and until recently, European Club Association Head of Club Affairs
Episode 2 of the series looked at: "Football in a Time of Crisis: World Wars, Revolution and Climate Catastrophe", delivered by our Professor and world renowned football historian, David Goldblatt.
Each week, we will gather football industry experts who will share different perspectives on how COVID-19 is affecting the world of football.
These webinars are 100% free and will take place every Monday at 5:00PM CEST during the time of the global confinement.
Stay tuned!