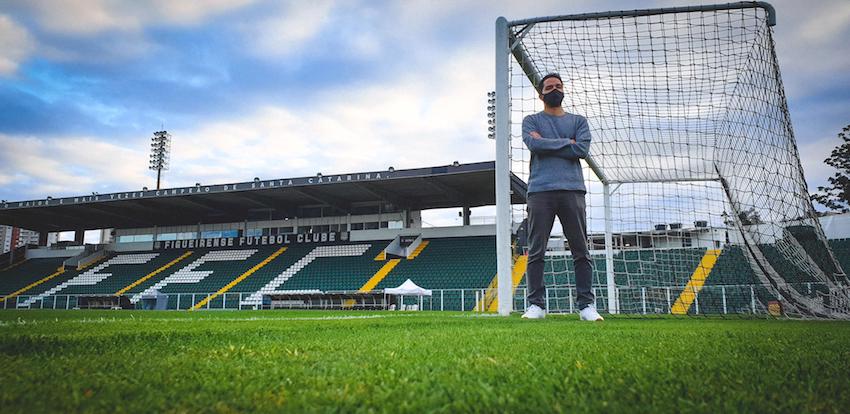 The FBA Latest News – August 2020
NEW JOB ALERT
Ricardo Teixeira – Grupo LX
Our 4th Edition Alumnus, Ricardo Teixeira has joined Grupo LX as Sports Manager!
Grupo LX is a Brazilian marketing company that works with image and career management of athletes, in addition to serving companies that are interested in sports activities.
Their clients include Marcelo, Puma, LaLiga and NFL. Ricardo will initially oversee new strategies for their client Figueirense FC.
Congratulations and good luck on your new adventure, Ricardo!
NEW GUEST LECTURER

Say hello to our new Guest Lecturer of Data & Business Intelligence, Sudarshan Gopaldesikan!
Sudarshan has been Head of Sports Data Science at our Partners SL Benfica for over 3 years now, after his experience in data analysis coupled with an entrepreneurial spirit gave him a 3 year career at Microsoft developing a cloud-based sports analytics platform.
The combination of his time at a tech giant such as Microsoft coupled with his experience of being inside of a club allows him to see potential opportunities that can be capitalized if people are willing to proactively prepare for those moments when they are in the right place at the right time.
Welcome to The FBA Family!
RECORD NUMBER OF APPLICATION

83% increase of number of applications
Over the past few months we've received a record number of applications for our Professional Master in Football Business from people scattered across the world – an increase of 83% compared to last year!
Both for personal matters and professional ones, crises often force people to introspect and re-visit their purpose and priorities in life, and it's in times like these that education offers a platform through which you can prepare for the next chapter in your life. Indeed, 2020 has been an atypical year so far and we're proud to offer a unique program which helps people develop a career in the dynamic and passionate football industry.
Do you also want to be a part of the FBA Family? Then join now!
#DIDYOUKNOW
49% OF OUR ALUMNI ARE NOW WORKING IN EUROPE
After graduating from our 1 year Master Program in Football Business, half of our Alumni have secured a job in Europe, and the top 3 destinations are: Switzerland, United Kingdom, and France.
To follow up on that, 80% of our Alumni are working in their home country, with the top 3 countries being: Switzerland, Colombia, and the United States of America.
Ranging from clubs and governing bodies to agencies and different other organizations in the football industry, our Master program allowed them to pursue careers in a variety of stakeholders.