The FBA Latest News – April 2020
3 YEARS ANNIVERSARY
The FBA turned 3 years in April and we wanted to celebrate this important milestone with everybody.
Ever since The Football Business Academy was established, our main objective has been to deliver an innovative experience which would create the best bridge possible between those who dream of working in football and those who currently do, thereby accelerating the professionalization of this dynamic and passionate industry and prepare future football business leaders.
Over the course of these 3 years, we've had the chance to welcome a total of 97 Candidates into The FBA Family, of which 52 have become Alumni and 45 are currently enrolled. Dozens of Professors and Guest Lecturers and about 30 Partners and counting have ensured that all FBA Candidates receive the knowledge, experience and network necessary to conquer their dream and successfully complete their transition into the football industry. We're humbled by the trust and all the support we've received over the years, and want to thank every single person who has played a part in making The FBA what it is today.
Lots of memories and laughter have been shared throughout these years, and, confinement-restrictions applicable, we've tried to encapsulate as many of them into this video as we blow out 3 candles.
NEW PROFESSOR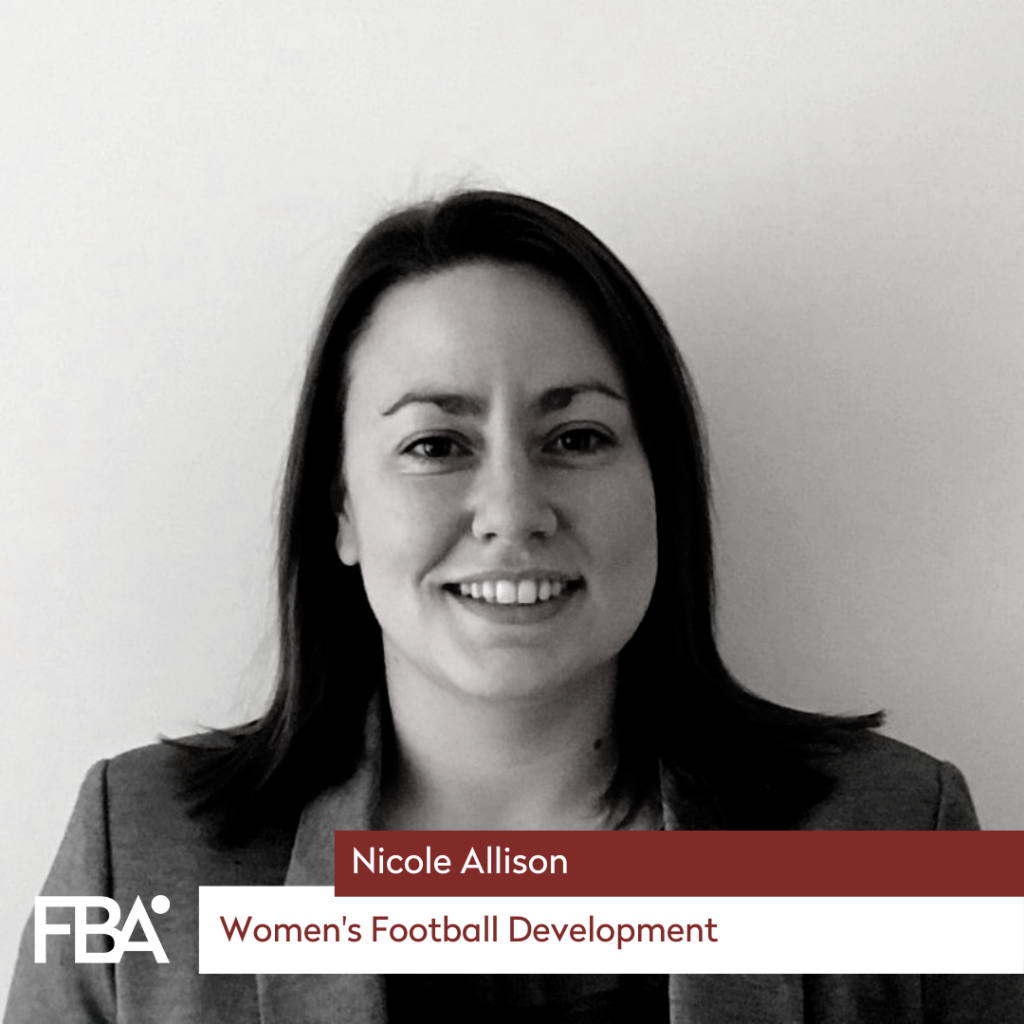 We are excited to announce the arrival of a new Faculty member: Nicole Allison!
Nicole is our new Professor of Women's Football Development. She has extensive experience working with players, agencies, rights holders, sponsors, and clubs. Most notably, she worked as the General Manager at Tottenham Hotspurs Ladies FC, helping the club achieve professional status and promotion to the top tier.
Our Candidates will gain valuable insights and knowledge thanks to Nicole's experience and we can't wait to have the first class with her!
NEW PARTNERSHIPS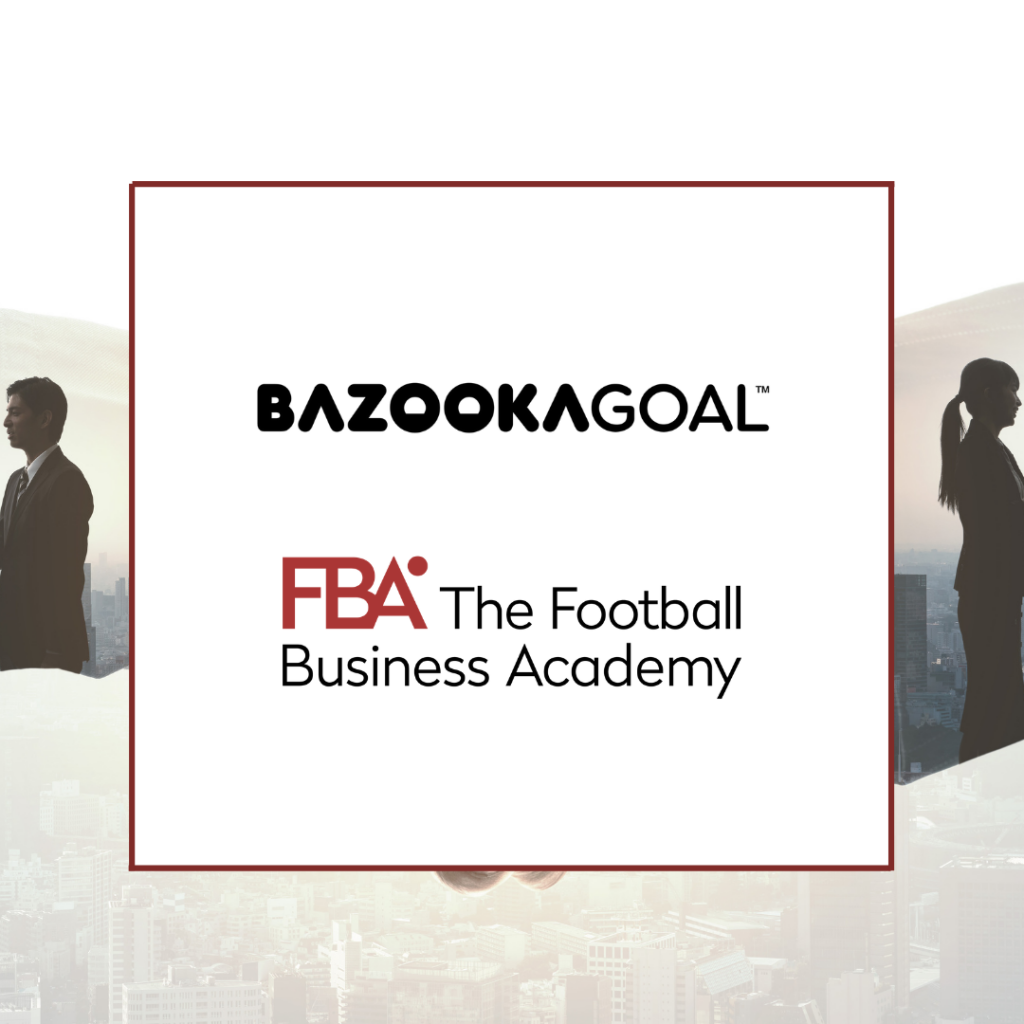 New Partnership with BazookaGoal
"BazookaGoal is thrilled to start the collaboration with The Football Business Academy, offering exciting internship opportunities for candidates attending their great Professional Master in Football Business program." – Anders Wennesland, Managing Director, BazookaGoal
We are glad to welcome BazookaGoal into The FBA Family!
Working alongside them will give FBA Candidates the opportunity to develop sales and marketing skills during their internships in a variety of areas, including new market development, key account management, product development, and e-commerce.
Click here to read the full anouncement.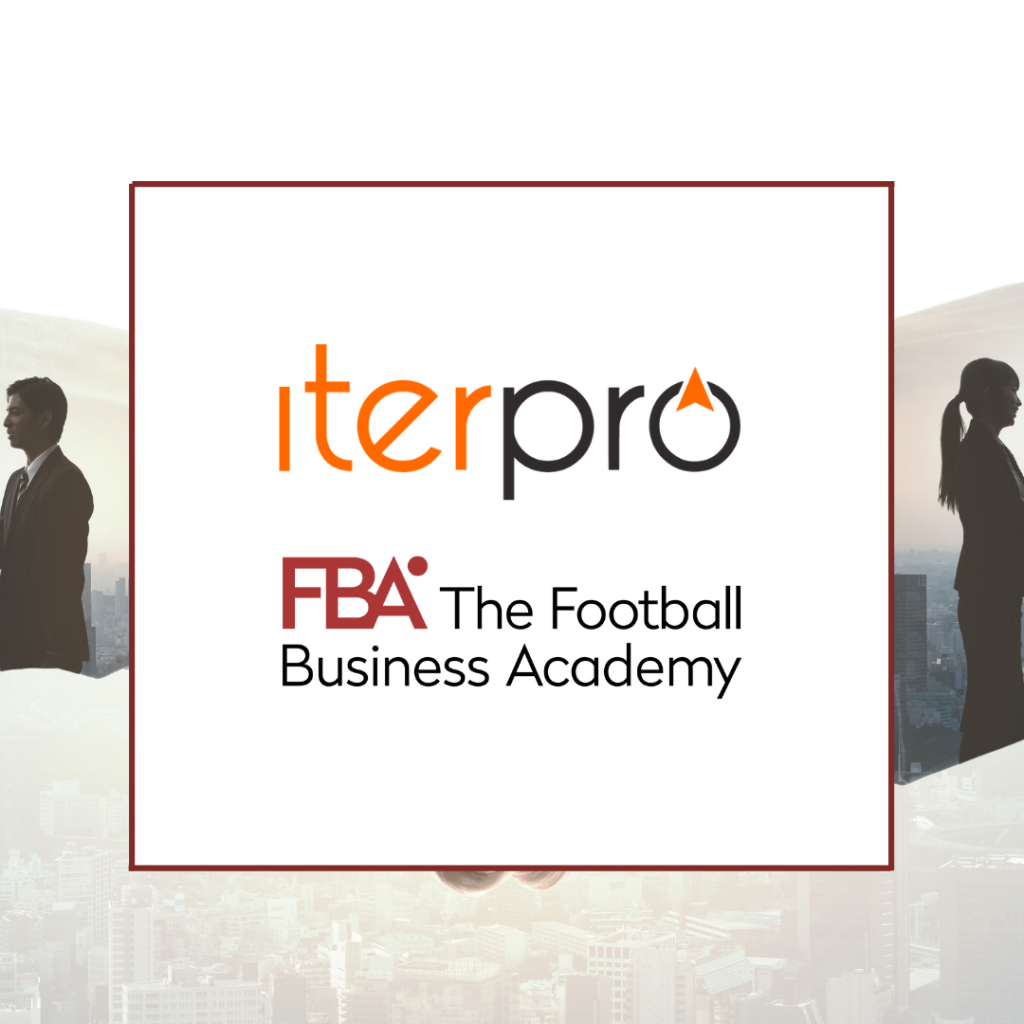 New Partnership with Football Intelligence Platform
"Partnering with The FBA is a great strategic step for Iterpro, I was very impressed with the courses and curriculum that The FBA offers. This is creating a new generation of students who are well educated and ready to take on the challenges of work in the football industry." – Marcus Seaton, COO, Iterpro.
We are excited to have welcomed Iterpro into The FBA Family! 
The FBA is delighted to partner with Iterpro, a company that offers a revolutionary analytics platform for football clubs, leagues and associations. Their solution integrates data from every department and turns them into actionable insights that can provide a competitive edge.
Click here to read the full announcement. 
5TH EDITION CANDIDATES
A lot of our 5th Edition Candidates are currently pursuing their internship as part of our Module 3. Some were lucky enough to start before the global pandemic restricted traveling, while others have started remotely. 
Have a look at where a few of them are doing their internships!
Georgina Slawinski at EFDN
"I am very proud to be carrying out my internship for an organisation that uses the power of football to make a positive difference within communities across Europe." Read more.
João Pinto at Liga Portugal
"I was far from thinking that it was possible to pursue a professional career that combined Mathematics and Football, let alone that one day I would have a job that was somewhat similar to those little simulations that I did as a kid." Read more. 
Jose Pablo Covarrubias at Austin FC
"I am very proud to be carrying out my internship for an organization such as Austin FC. I want to thank everyone who has made this possible, specially The FBA and Austin FC staff for giving me this opportunity." Read more.