Here Are 6 Reasons Why You Should Study At The FBA
  1. GUARANTEED INTERNSHIPS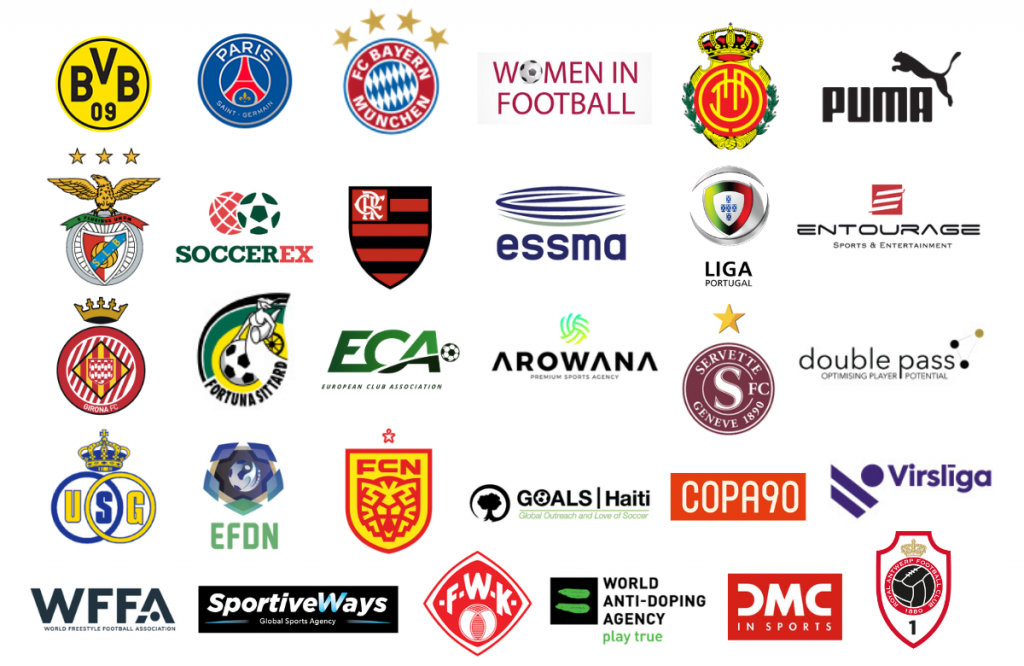 At The Football Business Academy, we take pride in being able to place our Candidates at prestigious football related organizations for their mandatory internships. After analyzing the different needs and interests of our Candidates and Partners, we carefully identify the best synergies in order to propose great opportunities for both.
You will gain valuable experience and networking opportunities that will propel your career.
We have sent our Candidates all over the world, notably at: PSG, Bayern Munich, Borussia Dortmund, SL Benfica, Girona FC, Puma, Liga Portugal, Austin FC, Flamengo, European Club Association, Arowana Sports, and many more!
Click here to read more about the Internship Module and see all the different clubs and organizations where our Candidates have had their internships.  
2. NETWORKING OPPORTUNITIES
What better way to break into the football industry than by participating in the world's leading football business events?
The Football Business Academy is proud to be partnered with Soccerex, which has been bringing together the football industry for 25 years. The presence of key stakeholders such as football clubs, federations, leagues, sponsors, agencies, suppliers, start-ups and so forth ensures all of the industry's sectors are represented, with their decision makers looking to network, gain insight and socialize.
We provide many networking opportunities that will help build your network in the football industry, through different events such as Soccerex but also Field Trips. Having a good network is vital in today's world and can help you position yourself in the industry.
Joining The FBA Family means joining a network of over 2500 industry contacts!
Check out Georgina's journey at Soccerex Miami 2019.
Check out Prathamesh's journey at Soccerex Miami 2018.
3. WORLD CLASS FACULTY MEMBERS
In order to truly understand the intricacies of such a competitive and dynamic industry – as is football – it is essential to combine theory with practice. That is why all of our Professors and Guest Lecturers have been carefully selected to ensure they have a great wealth of professional experience, and know how to convey the realities, challenges, needs and trends of the football industry to our Candidates.
4. FIELD TRIPS
At The FBA, Candidates are trained to the reality of the market. Hence, visits to football organizations are a crucial part of the formation.
Field Trips offer a unique opportunity to learn from senior executives how the concepts and practices learned during the courses are put in place at clubs and governing bodies. The FBA organizes Field Trips for its Candidates to major football organizations and the best-managed football clubs serving as a benchmark.
Some places that we have visited in the past:
Juventus, Olympique Lyonnais, PSG, Benfica, Borussia Dortmund, Schalke 04, Arsenal, Manchester City, BSC Young Boys, Girona FC, FC Barcelona, FIFA, International Olympic Committee, and many more!
Check out Erdal's journey at FIFA
Check out Sascha's journey at Spain
Check out Andrea's journey at Juventus
Check out the 4th Edition's trip to Paris Saint-Germain
5. INNOVATIVE WAY OF LEARNING
Our objective is to provide you with the best learning tools and experience possible, as well as develop diverse knowledge and practical skills. To achieve this, our program has been structured in such a way that each module builds on the previous one and every course is seminal, resulting in a smooth transition as you progress throughout our program.
The FBA's blended approach of online classes and on-site classes, allows you to continue working for half of the program and the tuition fees include many things such as attendance and accommodation for Soccerex and several Field Trips around Europe, resulting in significant savings for you.
And last, the personalized attention and care we give to all our Candidates and Alumni means that we'll be there for you all the time, and long after you'll have graduated. You'll be a proud FBA Family member for life, and it'll help you develop an enjoyable and successful career with like-minded people. Whether it is other Alumni, Faculty members, Partners or FBA staff, you will always have someone who you can count on for support, business introductions, or indeed career development.
6. OUR CAMPUS AT NOVA SBE IN LISBON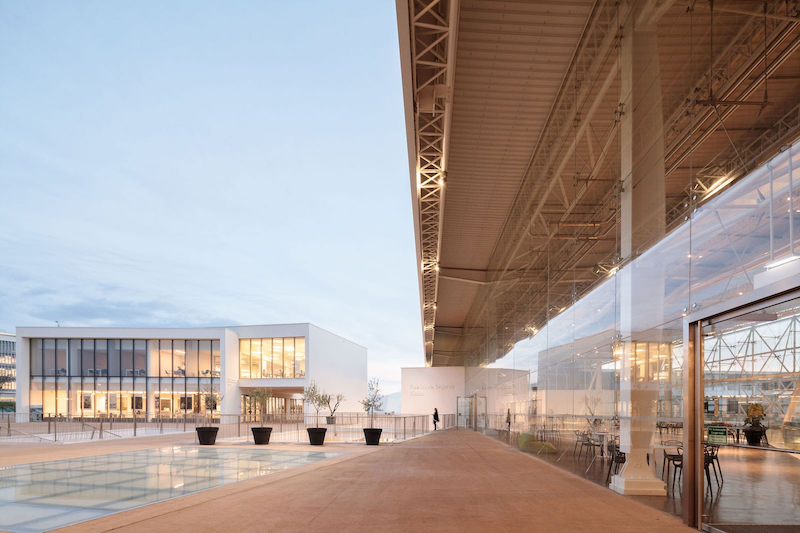 The Football Business Academy and Nova School of Business & Economics have an agreement designed to bring a part of The FBA's Professional Master in Football Business to Nova SBE's campus, while also foster the exchange of know-how and intercultural experiences.
In its 40-year history, Nova SBE has become Portugal's top brand in higher education and has developed a reputation for having a mindset of innovation and excellence. They are part of a select group of business schools which have the Triple Crown Accreditations – EQUIS, AMBA and AACSB. Indeed, less than 1% of the world's business schools have this highly recognized education standard.
This partnership represents a unique opportunity for FBA Candidates as they will have the privilege of studying in one of the most beautiful and innovative campuses of Europe for 2 months just outside Lisbon, while still being part of a top educational institution that follows Swiss high-quality standards.
Having access to a modern 90,000 square meter campus such as the one Nova SBE has will enhance the experience significantly. Staying true to our Swiss heritage, however, FBA Candidates will still be able to live the Swiss experience thanks to a special Field Trip in Switzerland.
Convinced?
Get in touch and join our 8th Edition, starting in March 2021.